Small and Cute, Here Are 7 Types of Short Cats!
Raises animals can provide many benefits. One of them is to get rid of loneliness. In addition, there are many pets that can be loyal friends, including short-haired types of cats.
Unlike cats in general, short cat breeds have a small body, even if they are growing. This cat is divided into several breeds, from Munchkin to Bambino.
So, if you choose a pet, maybe you can consider the care of this type of cat.
So, what are the types of short cats?
For those of you who want to keep short cats, first identify some of the types like this.
1. Munchkin cat
The Munchkin is the most popular dwarf cat. This animal has a normal body size, but with short legs. As well, tomcat Munchkin weighs only 3-4 kg.
This cat is very playful and easy to adapt, both with children and other animals.
2. Lambkin Short Legs Cat
This cat is the result of a cross between a Munchkin cat and a Selkirk Rex. So, the Lambkin cat has a small body that weighs 2-4 kg, but with curly fur.
Although small, Lambkin cats can jump high on the bed, you know. This cat is classified as a calm cat and does not really like to meow. However, Lambkin cats love to get attention from their owners.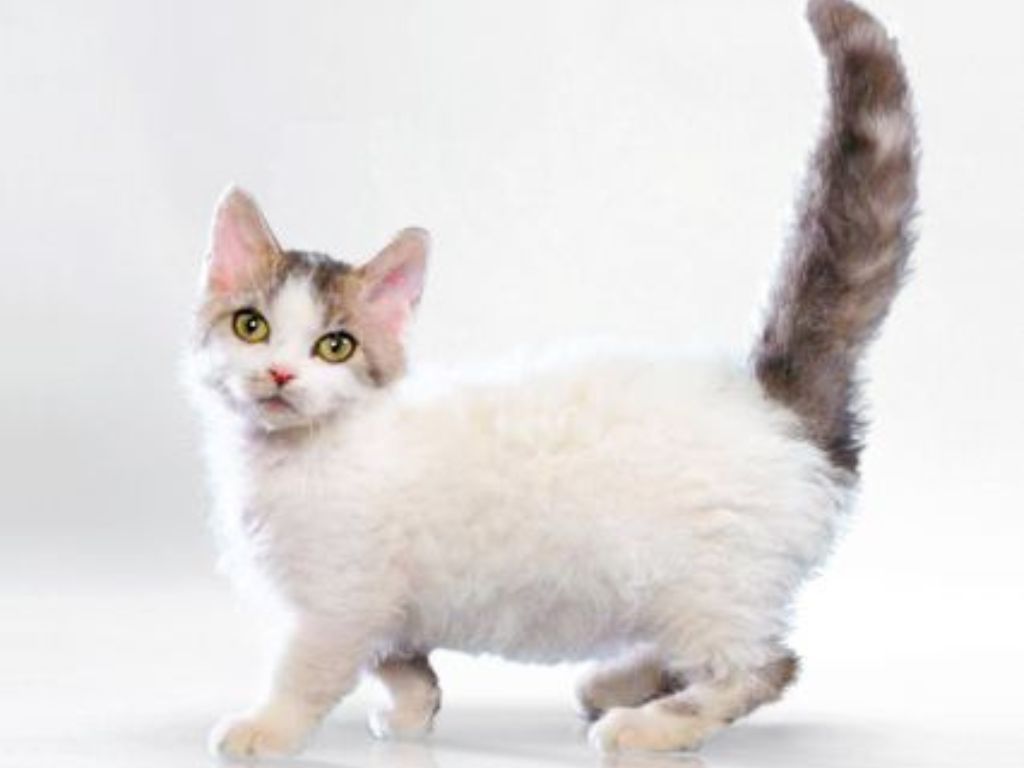 3. Dwell Cat
The body shape of the Dwelf cat is unique. The thing is that he has a small body like a Munchkin, the skin like a Sphynx, and the ears like an American Gurl. This cat weighs about 1.8-4 kg.
In any case, to keep a Dwelf cat we must be diligent in cleaning its skin. Also, this cat is a lively and active cat.
4. Skookum Cat
Skookum is a domestic cat breed originating in the United States. This cat is the result of a cross between the Munchkin and Laperm breeds. In terms of fur, Skookum cats are divided into two types, namely long-haired and short-haired cats.
For male cats, Skookum cats weigh only 2.2-4 kg. As for the female, it weighs only 1.8-3.6 kg.
5. The Cat of Napoleon
The next breed of short cats is the Napoleon cat or Minuet, which is the result of a cross between the Munchkin and Persian breeds.
Napoleon had a characteristic round head with large eyes and short legs. In terms of personality, the Napoleon cat likes to explore and actively explore. This cat weighs about 2.5-4.5 kg.
6. Kinkalow Cat
If this cat is the result of a fusion between a Munchkin cat and an American Curl cat. No wonder, Kinkalow cats have a small body with curved ears.
The body weight of the Kinkalow cat usually reaches 2.7-4.5 kg. They are spoiled, adaptive, and love attention cats.
7. Child cat
At first glance, the Bambino cat looks like a Dwelf cat. You see, this cat emerged from a cross between the Munchkin and Sphynx breeds with a weight of about 2.2-4 kg.
Bambino cats love to play and explore. So, to keep this sweet cat, you have to give it a big enough room and provide a lot cat toys.
These are some types of short cats that you can keep. It's adorable, isn't it?
In any case, before you decide to keep a cat, do not forget to prepare the following equipment.
Shop here
Shop here
Shop here
Shop here
Get a variety of pet food and supplies at up to 60% off here
You can easily get the above products www.lacrymosemedia.com.
For quality and authenticity, you don't have to worry. See, this shopping site provides original products from famous brands that belong to the Kawan Lama Group, such as Pet Kingdom, ACE, Informa, Selma, and many more.
Go, give the best for your pet!