Kawan Lama Group becomes Sole Distributor of Nilfisk
Nilfisk is a Danish brand that provides solutions cleaning tools the best Together with Kawan Lama Group as distributor of tungga, Nilfisk Experience shop get closer to you.
Located at Living World Alam Sutera Jakarta, Nilfisk presents an experience that is packed in the form of digital experience and activation. Here, you can do more familiar with cleaning industry.
So, what presents Nilfisk Experience shop?
Nilfisk Experience shop will be closer to you!
Today's consumers want a variety of choices, support, and practical experience from experts to determine solutions to find cleaning tools for their businesses.
Based on this need, Nilfisk presents Nilfisk Experience shop first in Indonesia. Of course, inside store it will give an amazing and different experience.
In fact, you can get to know various Nilfisk products, see product demonstrations, education through a central digital information system, as well as a series of support activities that interest you.
Nilfisk Experience shop brings together innovative Nilfisk products, from consumer to industrialists. Thus, consumers can learn and experience firsthand how their favorite cleaning machine works.
Nilfisk Experience shop It also has training areas and special support activities with a series of activities, such as Salesman training, Collaborative coursesseminars and other events.
Why you should visit Nilfisk Experience Store?
Nilfisk Experience Store provide interactive screens to support and deliver digital experiences, as well as various customer support activities.
You can find more than 15 stand product display with digital and interactive information that makes customers feel industrial experience in fact, especially for the business line F&B, Oil & Gas, Automotive, and Hospitality.
In addition, in Nilfisk Experience Store foundt Industrial Virtual reality (VR) first in the world which shows the current application of the product.
So, see the working process of Nilfisk products in an educational and interactive way through a modern virtual world.
There are also collaborative activities carried out with organizations that create experiences event the real in Nilfisk Experience shop. One of them is through educational courses and formation in collaboration with educational institutions.
The purpose of this event is to support link and match the business world and the industrial world, so that Indonesia has human resources that are in accordance with international standards.
You will also find more information and technology from Nilfisk through the product demo. In fact, you can consult directly on the products that are suitable for your business needs.
Go, be a witness to feel the experience Industrial virtual reality First in the world. Immediately visit Nilfisk Experience Store 1st floor block 1-05, Living World Alam Sutera.
Nilfisk product recommendations
Well, we also have some recommendations for Nilfisk products that you can find on the website www.www.lacrymosemedia.com.
1. Vacuum cleaner
Cleaning the house becomes easier if you use a vacuum cleaner from Nilfisk that has a high suction power and a cleaning filter.
You can choose which function is for dry powder or at the same time with wet, as follows.
Shop here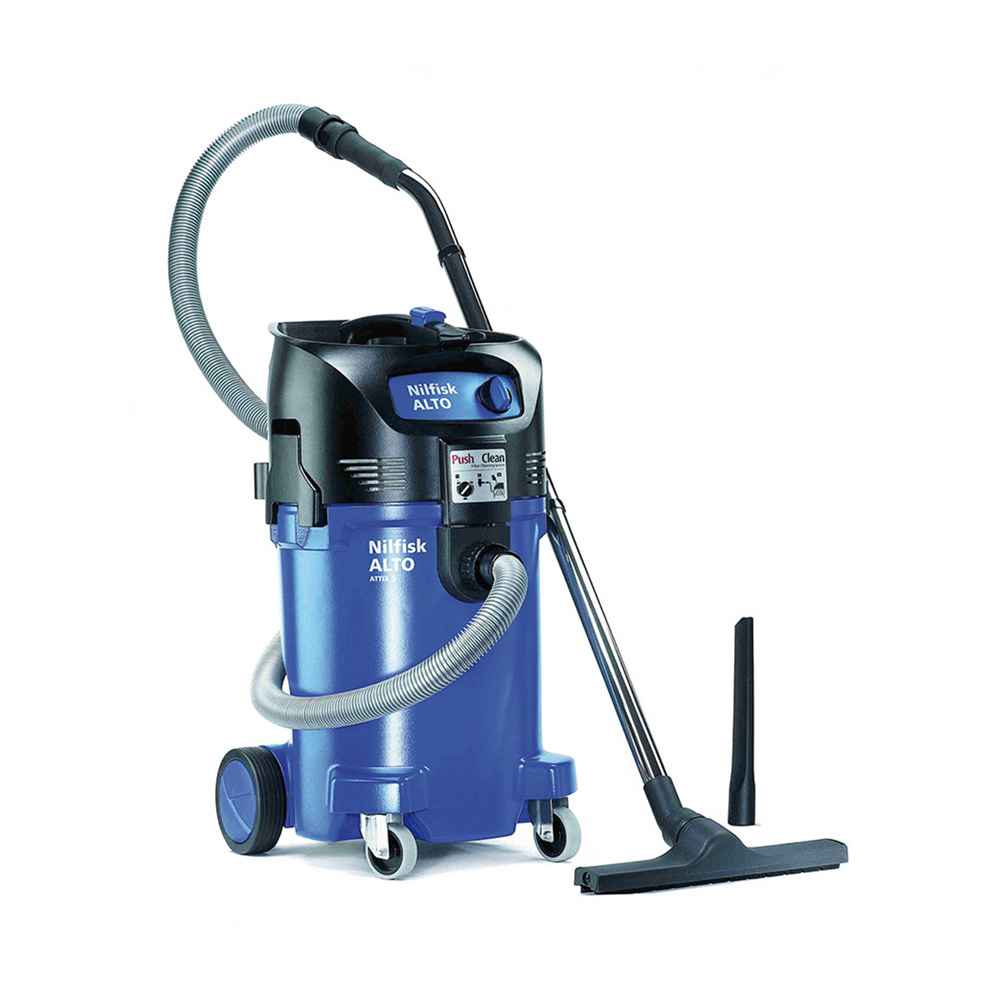 Shop here
2. High pressure cleaner
High pressure cleaner is a cleaning tool that has a high pressure spray technology. You can choose a cable that has a length of up to 10 meters and has wheels so that its function is maximum for many areas of the house.
Shop here
Shop here
Here are some tips for Nilfisk products that you may have. Don't worry, all the products above have an official warranty of 12-24 months and you can ask if there is a problem.
find the best nilfisk products CLICK HERE
Across www.lacrymosemedia.comYou can also buy many other household items, ranging from tools to electronic equipment from famous brands that belong to the Kawan Lama Group, such as ACE, Informa, Krisbow, and many more.