How to pay IndiHome via Mandiri M Banking with Passi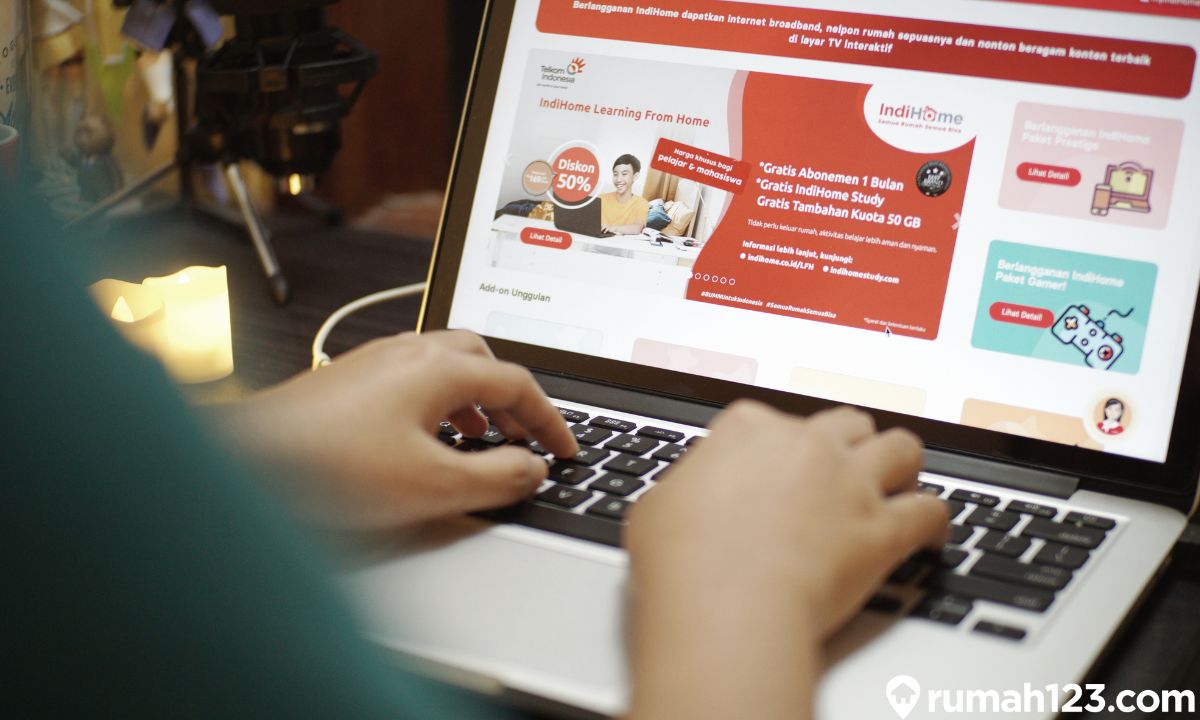 There are several options for paying IndiHome bills, one of which is with M Banking Mandiri. If you don't know, see how to easily pay IndiHome via M Banking Mandiri here!
The payment process is becoming easier and more practical every day, especially in terms of home needs.
Not only pay for electricity and pay for PDAM, you can also pay for internet now easily.
With various conveniences, payment for IndiHome monthly packages can be done in one go.
There are several ways to pay for IndiHome WiFi that can be done, mainly through online payments.
Of the various payment channels, one of the options you can choose is to pay for IndiHome via M Banking from Bank Mandiri.
The process that needs to be done is very easy and can be done in one touch.
How to pay for IndiHome through M Banking Mandiri? Check out the discussion together!
How to pay IndiHome through M Banking Mandiri
1. How to Pay IndiHome via M Banking Mandiri from the Livin Application
The Livin application is a solution for those of you who are fast in your daily activities.
Check the following steps:
Open the Livin app, login with username and password either by face fingerprint scan.
Click the "Pay" menu on the main page when the application has been opened.
Click on the "New Payment" menu, then select "Telkom".
Select "Source Account" and "Service Provider".
In the search field, type Telkom, then select the Internet service provider Telkom.
Enter your Customer Number, then click "Continue".
Confirm the payment, and enter the PIN to complete the transaction.
2. Pay IndiHome via Mandiri Internet Banking
Open the page https://ibank.bankmandiri.co.id/retail3/ on navigator.
Click "Login".
Select the "Pay" menu.
Click the "Telkom" option.
Enter the area code and phone number.
Click "Continue".
Enter your PIN or token.
Click "Send".
Enter your PIN or token.
Click "Send".
IndiHome bill payment via Mandiri has been successful.
3. How to pay for IndiHome through a Bank Mandiri ATM
Visit the nearest Mandiri ATM.
Insert the Mandiri ATM card.
Enter the Bank Mandiri ATM PIN.
Select "Payment / Purchase".
Click "Phone/HP".
Select "Telkom / Internet / Vision".
Enter the area code and the mobile phone or mobile number.
Click "Correct" in the confirmation section.
The payment of the invoice is successful.
How to activate the Livin' application from Mandiri
For ease of payment, make sure Bank Mandiri customers have activated it with these steps:
Download the Livin' by Mandiri application from the Play Store or App Store smartphones.
Open the Livin'by Mandiri application and click "Login".
Enter the Mandiri debit card number with the expiry date.
Enter biodata, then click "Next",
Verify the device by clicking "Send Verification SMS".
Send a verification SMS then immediately return to the Livin' app.
Make sure premium SMS is active and credit is sufficient.
Next, the message "Mobile Number Verification Successful" will appear.
Specify a user ID and create a difficult password to complete security in this application.
Create a transaction authentication pin in Livin' by Mandiri and confirm what you have done.
Enter the PIN of the debit/credit card you have registered. A "Successful" notification will then appear.
Livin's activation is complete. You can login with the user ID and password that was created.
Check the number of Indihome Customers
If you have forgotten your IndiHome customer number before payment, the following steps are the right solution:
Connect your PC, laptop or mobile phone to IndiHome WiFi.
open web browser personalized.
Enter the address http://192.168.1.1 then press Enter.
Enter your name and password, then click "Login".
Click Menu Network > WAN > WAN Connection.
Then, your Internet configuration will appear. The customer number is in the Username section, 12 digits before @telkom.net to be exact.
***
Here are some ways to pay IndiHome via M Banking Mandiri with steps.
Find interesting tips and tricks only at www.lacrymosemedia.com.
Click on the www.lacrymosemedia.com portal, which is always #AdaBuatAnda, to find a variety of interesting options, such as Jade Park Serpong!
don't forget, follow Google News Rumah123 to get the latest news.