How to make fertilizer from stale rice easily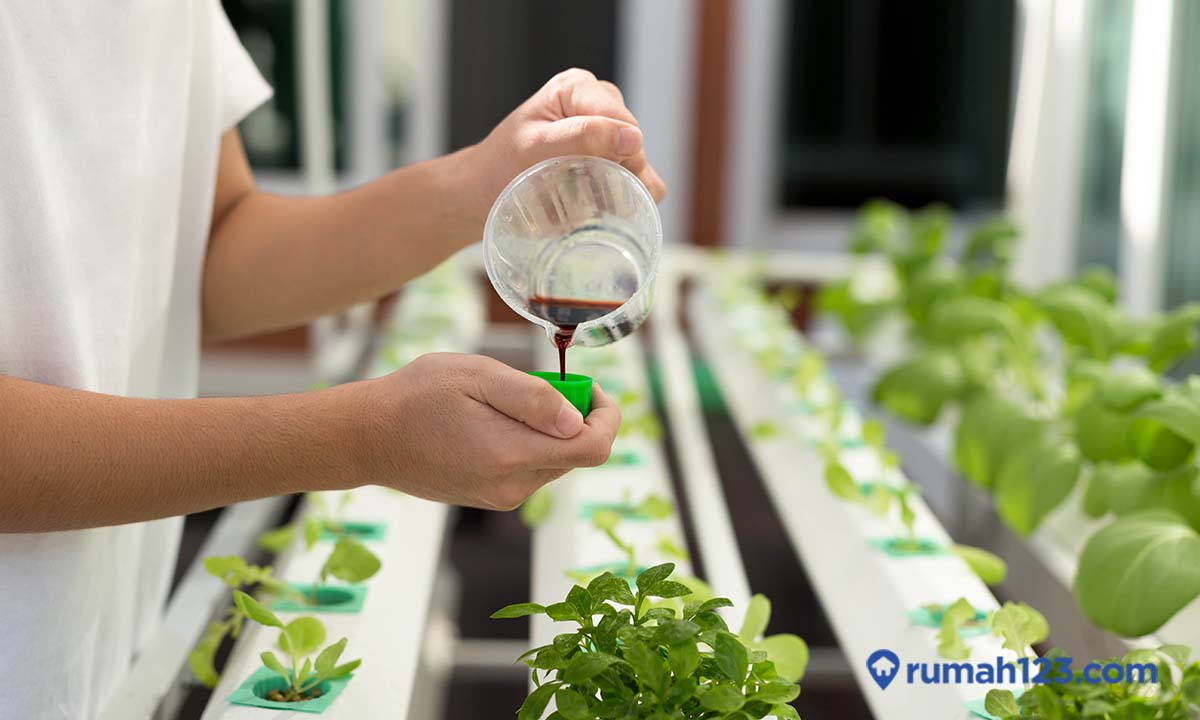 You can make the plants grow more fertile, here is how to make fertilizer from stale rice that is easy to follow. Cobainuk!
Rice is one of the food ingredients that you can turn into organic fertilizers.
This is because in it there are many good nutrients for plant growth.
However, don't just sprinkle rice on your garden, okay?
Be sure to process it first until it becomes liquid.
For more details, here's how to make fertilizer from stale rice the right way!
Guide to making fertilizer from stale rice
1. Tools and Materials
You need to understand, rice only works as a bioactive ingredient in the manufacture of liquid organic fertilizers.
You also mix it with other ingredients like brown sugar and water.
For more details, here are the ingredients you need and their measurements:
500 ml of pure water
100 gr of brown sugar
200 gr of stale rice
In addition to the above materials, they also prepare the following tools:
Gloves
Large basin
Jar or other airtight container
Bottle measuring 1.5 liters
Filter
Agitator
Funnel
2. How to make fertilizer from stale rice
When all the tools and materials are available, you can follow the method of making fertilizer from stale rice:
Peel the stale rice and put it in the prepared jar.
Close the container tightly, then store in a dark place for 5-7 days.
After the stale rice overgrown with mushrooms rhizomesbegin to finely chop the brown sugar.
Prepare a large bowl, add brown sugar and pour clean water.
Stir until the brown sugar is completely dissolved in the water.
Add the stale rice, stir again until well mixed.
Pour all the ingredients into a 1.5 liter bottle with a funnel.
Place in a dark place and leave for 4-5 days.
Check the condition of the fertilizer periodically, make sure to release the gas in the bottle when the ingredients are installed.
Strain the rice dregs after the solution sms like tapai.
As a note, rhizomes is a fungus that often appears in soil, fruits and vegetable crops.
This fungus can help the fermentation process and produce different enzymes, such as amylase, protease and lipase.
3. How to use Fertilizer from stale rice
When the liquid organic fertilizer is ready, you can start using it to water the plants.
It's easy, just mix 100 ml of organic fertilizer with 10 liters of water.
Mix until fully incorporated, then sprinkle over the soil area around the roots.
Do not water directly on the body of the plant, because you risk making its nutrient.
In addition, each plant usually only needs 200 ml of organic fertilizer for one watering.
The time interval for self-fertilization is 7-10 days and you can do it in the morning at 06.00-09.00.
The nutrient content of Fertilizers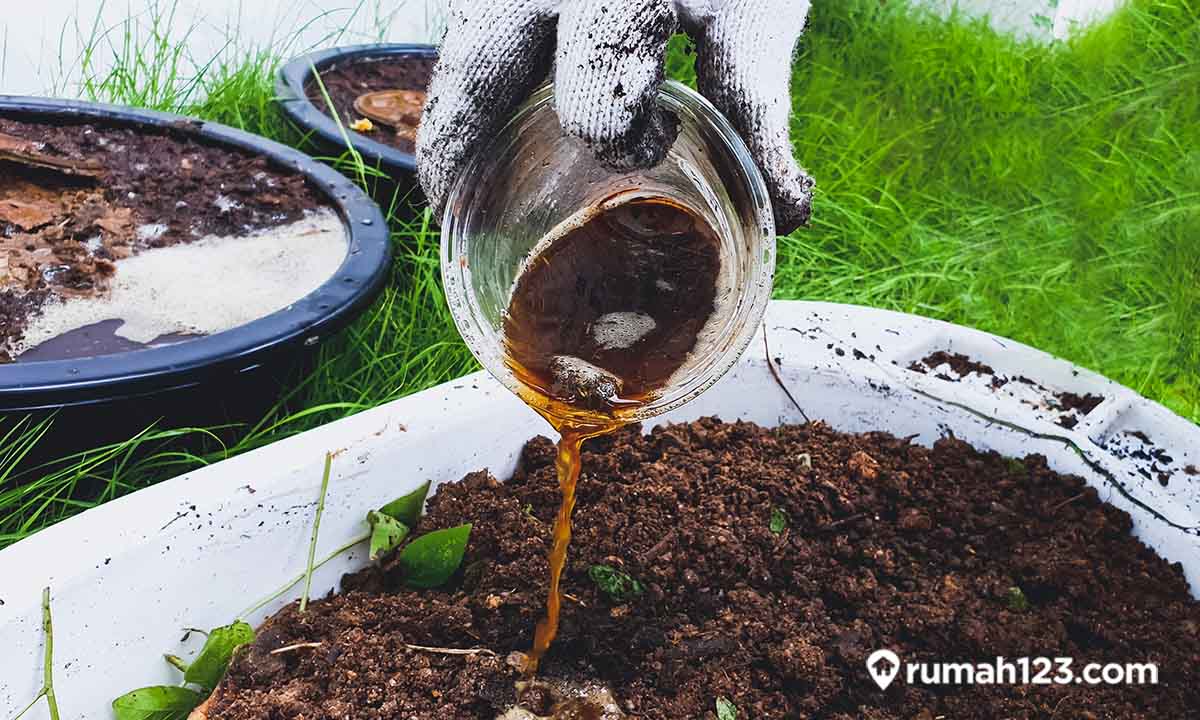 So, something yeah the nutritional content of this type of fertilizer?
Launch from the page Cybext Ministry of Agriculture, fertilizer from stale rice has a high content of nutrients.
The composition of these nutrients is as follows:
0.7 percent Nitrogen
0.4 percent P2O5
0.25 percent K2O
62 percent clean water
21 percent organic matter
0.4% CaO
20-25 C/N ratio
This is why liquid organic fertilizer is very effective in encouraging the growth of new shoots and plant cells.
Its content can also help repair damaged cell tissue and balance the chlorophyll substances of leaves.
For the record, in fruit and vegetable plants, the use of this fertilizer can accelerate the growth process of flowers and fruits.
***
I hope how to make fertilizer from stale rice is useful for you, huh.
Find other unique information only on www.lacrymosemedia.com page.
You can also follow Google News Rumah123 to get different news ter-update.
Interested in living in the Lagoosi Village Mandai area?
Instantly get attractive offers through www.lacrymosemedia.com which is always #AdaBuatAnda, okay!