How to make a garden fence from used bottles (example photos included)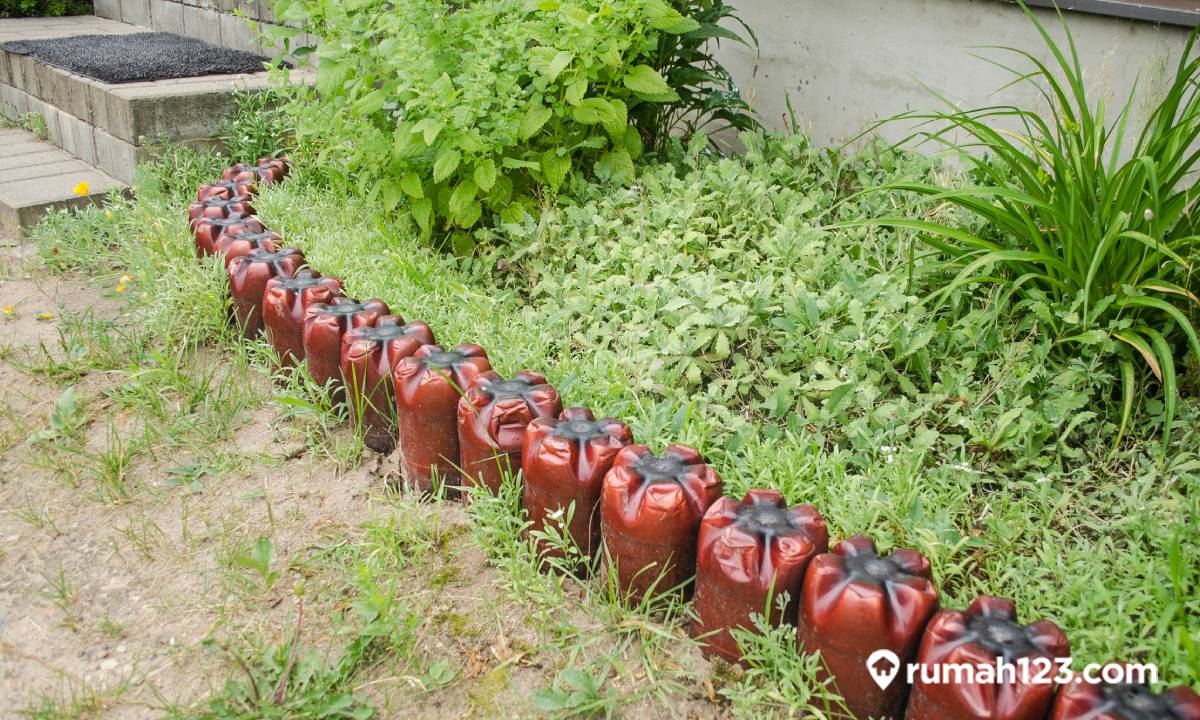 These pictures can be used as inspiration and tips for making garden fences from used bottles. What are the patterns? Go, take a look at everything in this article!
Do you have waste in the form of used plastic bottles at home?
If so, don't worry about throwing plastic bottles in the trash because with a little creativity they can be useful decorations.
You can use used bottles for different drinks to beautify the look of a small garden in your home.
Especially turning plastic bottles into colorful and bright garden fences.
Intrigued by how to make a garden fence from used bottles? Go ahead, prepare the following tools and materials, follow each step!
How to make a garden fence from used bottles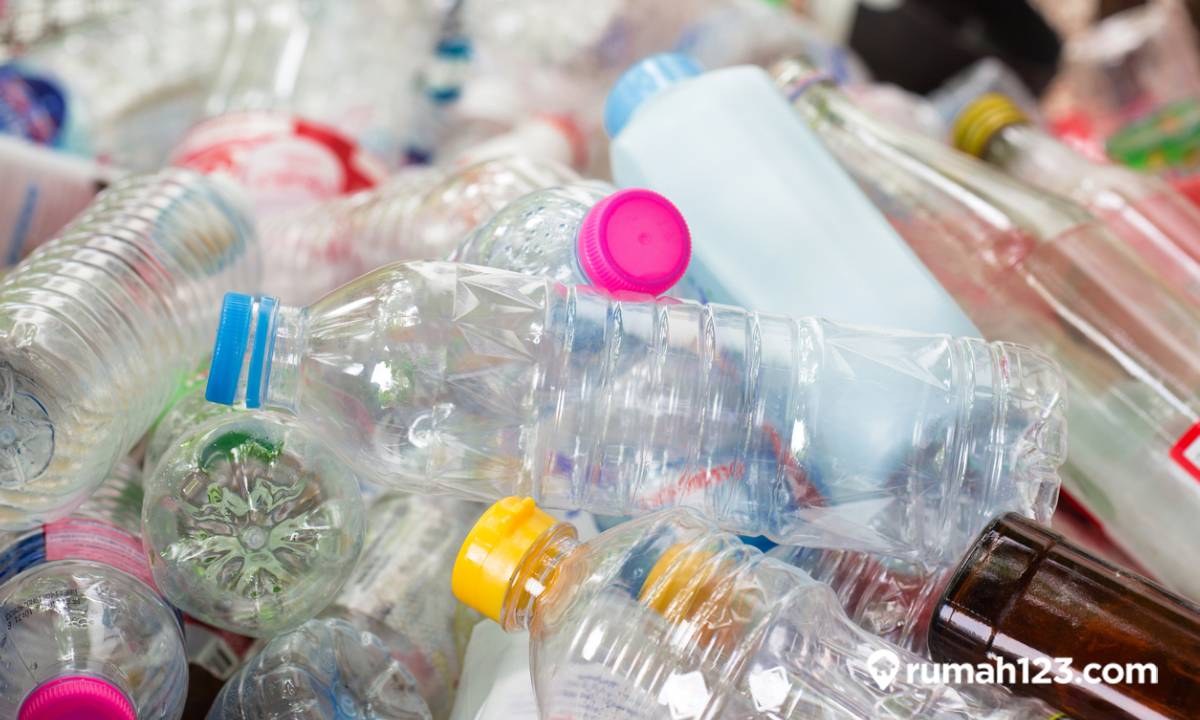 Tools and materials
Provide large plastic bottles (minimum 20 pieces)
White, black, red stainless steel paint (optional)
Hot glue
Wire or thread
scissors
Cement and enough water
Steps to make a garden fence from used bottles
Clean the used bottles from the dirt that sticks to them.
Cut off the small tip of the used bottle with scissors.
Make a hole in the middle of a used bottle and then insert a thread that has been prepared.
Fill the plastic bottle with the cement mortar that has been made.
Wait a few moments for the cement mortar to harden.
After that, paint the used bottle according to the color you want. Highly recommended to use bright color paint.
Wait for the varnish to dry completely, then put it on the ground and arrange the used bottles in the shape you want, for example a rectangle and so on.
Then, use the thread that was attached before to tie the bottles so that the shape that has been arranged does not change the shape.
If you don't use thread, you can also use hot glue, but it won't last as long.
Fill the space that was formed with fertile soil.
The garden fence from used bottles is ready for use.
Inspiration for garden fence models from plastic and glass bottles
1. Flower pattern
First, there is the inspiration for a garden fence from a plastic bottle in the shape of a blooming flower.
To do this, you need to arrange the bottles into flower petals and then put them together.
For more details, see the image above.
2. Vocabulary model
You want to have a mini garden with a cute pattern.
You can try this model at home.
3. Unique shape
Then there is a unique model that attracts attention.
The combination of different forms of space that produces an aesthetic mini-fence of the garden.
4. Multilevel mode
With this model, you can go to the narrow garden in your house.
For more details see the picture above!
5. Swan shape
Next, there is a garden fence from used plastic bottles with a unique pattern.
This model is sure to attract the attention of children who see it.
6. Garden Fence X Shape
The combination of fences from plastic bottles used with wooden rafters.
The bottles are connected to each other using a rope or similar.
***
I hope the above reviews are helpful, yes.
Get interesting articles on residential inspiration only at www.lacrymosemedia.com.
There are not only garden fences from used plastic bottles, there are also plants that are suitable for planting at home.
Don't forget to follow Google News www.lacrymosemedia.com now!
Planning to buy a house around Depok? You have the right choice for you, namely CitraLake Sawangan Depok.
Find other houses only at www.lacrymosemedia.com which is definitely #AdaBuat Kamu.