How to easily convert an analog TV to digital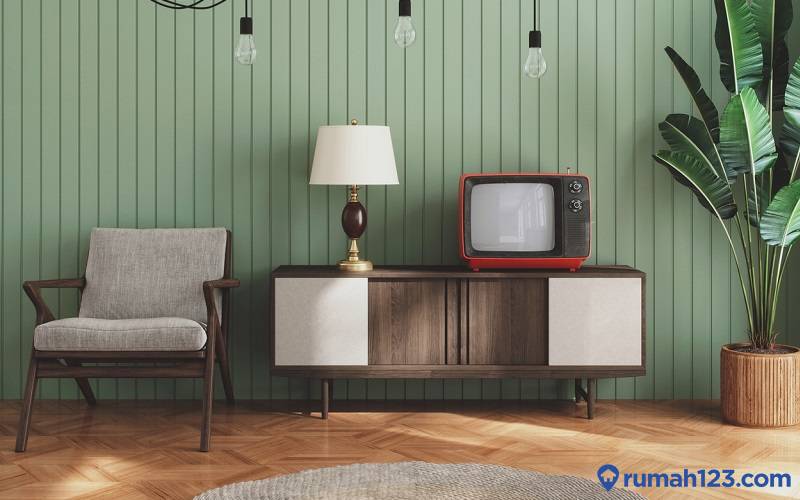 Here's how to convert analog TV to digital to get a clear and good broadcast. Check out the following review!
The Indonesian government has officially stopped broadcasting analog TV from November 3, 2022.
As a result, all analog TV broadcasts in many regions in Indonesia can no longer be captured.
If this is the case, like it or not, all people will immediately switch to using digital TV broadcasts.
So, what if in your house there is only analog TV instead of digital TV?
Don't be afraid, see how to change analog TV to digital.
Property site www.lacrymosemedia.com has compiled the following sources from various sources.
How to easily convert an analog TV to digital
Digital TV broadcasts will provide a clearer and cleaner screen display.
Also, this broadcast is provided free of charge by the government without any monthly fees or subscriptions.
However, not all televisions can meet the specifications for digital transmission.
1. Using Digital TV
The first way you can get digital TV broadcasts is to use the digital TV itself.
The price of digital TV in the market is also very varied and you can adjust according to the capacity of your pocket.
If you already have digital television, digital broadcasts will be easier and definitely captured.
However, not all homes have this type of television.
2. Adding a Set Top Box (STB)
If you don't use digital TV and only have analog TV, don't worry!
There is a way to convert analog TV to digital to have a clear broadcast, one of them is by using Set Top Box (STB).
STB prices on the market are also quite cheap, only about hundreds of thousands.
Ways to connect STB to analog TV to get digital broadcasts include:
Prepare STB DVB-T2 and analog TV.
Make sure that the STB you have is the DVB-T2 type and supports the antenna connection in analog TV.
So, make sure the analog TV is off or turn off.
Disconnect the antenna cable that was installed in the analog TV.
Connect the antenna cable to the harbor which is usually called "ANT IN" and is available on the back of the STB.
Connect the HDMI cable from the port of the STB to the analog TV.
If the analog TV does not support the HDMI connection, it can also be connected with an AV cable that usually has three ends of red, yellow and white connectors.
Make sure the STB is connected to power.
Then turn on the STB and analog TV.
If you enter the analog TV settings menu, select the AV display mode.
Once the STB menu appears, select the channel search option.
Wait a few minutes until the full list of digital channels is captured.
If you have, select the backup option and you can start enjoying digital broadcasts.
How to get STB
People can buy STB tools easily in electronics stores.
The prices offered are quite affordable and competitive.
However, for people who cannot afford to buy STB independently, the government has also provided it for free.
However, people who can get this STB must be registered in the Integrated Data of Social Welfare (DTKS) by the Ministry of Social Affairs.
The distribution of the STB is also carried out in parallel from March 15, 2022 and ends on April 30.
The government has distributed about 6.7 million poor families to get this digital transmission tool for free.
***
That's how to easily convert analog TV to digital.
How no according to you?
Find other interesting articles on property and lifestyle only at articles.www.lacrymosemedia.com.
Also visit Rumah123 page through Google News more easily.
For those of you looking for an apartment in East Jakarta, Urban Signature can be an interesting choice.
Get convenience to meet your property needs, because www.lacrymosemedia.com will always be #AdaBuatYou.