8 ways to take care of hanging plants at home to grow fertile
Confused about how to care for hanging plants at home? Go ahead, take a look at the following tips so that the plants don't dry out and they dry out quickly!
In fact, the care of hanging plants is not much different from ordinary plants.
However, there are several things that you need to pay attention to so that it does not dry out quickly.
For more clarity, here is a complete review on how to care for hanging plants at home!
8 ways to take care of hanging plants at home
1. Know the types of plants
The first thing you need to do is identify the type of plants hanging in the house.
Some plants need vines to grow well, such as ivory betel, grape cactus and ivy.
In addition, the water needs of each plant are different, according to their characteristics.
There are plants that need regular watering, but there are also those that you can water every 2-3 days.
2. Choose the right plant pot
Next, make sure you choose the right hanging pot.
The size, shape and material of the pot greatly affect its growth and development.
If you want to hang orchids or cactus flowers, use terracotta pots.
The reason is that this pot does not hold too much water so the risk of the roots of the plants being submerged in water is minimal.
However, their heavy weight puts them at risk of falling if not securely attached.
Meanwhile, if the plants need a lot of water, you should use plastic pots that do not have pores.
3. Use a Strong Rope
If you want to hang the pot with a rope, make sure the material is strong enough to support heavy loads.
Avoid hanging the pot with the raffia rope, because the risk of breakage is very high.
Wire is also not an ideal choice because it does not look aesthetically pleasing.
The best option is to use kur rope, macrame rope or hemp rope.
4. Do Planting with Layered Method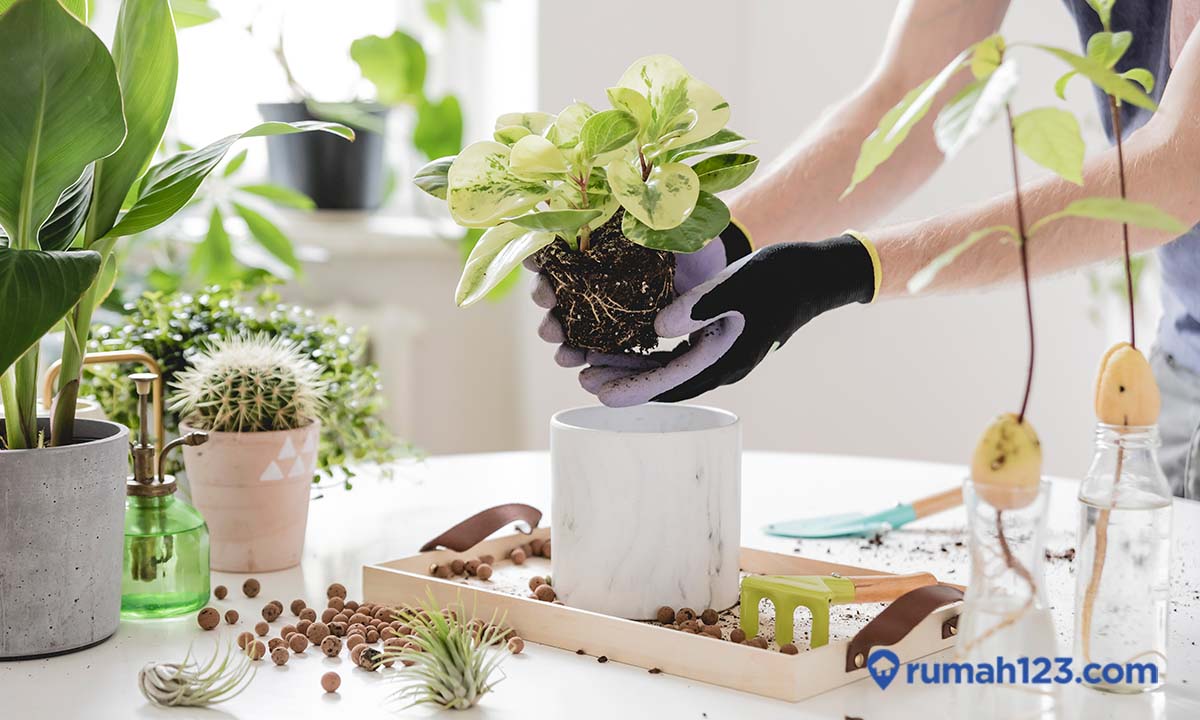 Next, make sure you do the layered planting method, OK?
This step is important to make maintenance easier in the future.
In addition, this method allows the plants to thrive.
This is because the plants that grow nearby have a soil with moisture that is maintained.
5. Use a Spray Bottle to Water It Down
How to care for the next plant attached, make sure to water with a spray bottle or spray.
In this way, you can more freely regulate the amount of water used.
In addition, use spray it can minimize water drops from the pot falling to the floor.
6. Pay attention to sun intake
Some hanging ornamental plants do not need exposure to direct sunlight.
For example, deer antler ferns, suplir, lilies of Paris and peperomia.
Therefore, you do not need to hang the pot near the window of the house.
However, make sure to keep it in the sun every two weeks.
The reason is that there are natural nutrients that plants can only get from sunlight.
7. Avoid air-conditioned rooms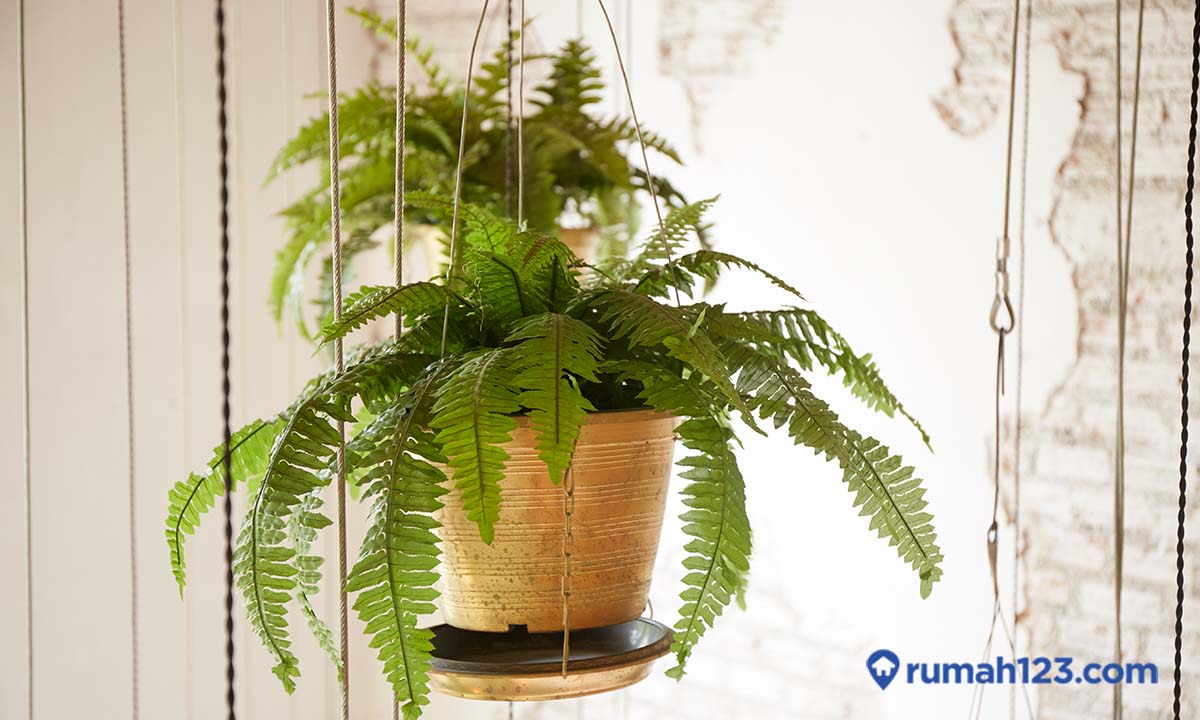 Also, avoid keeping plants in air-conditioned rooms.
The reason is, most plants are not suitable for an environment that is always in cold and dry conditions.
If all the rooms of the house are air-conditioned, be sure to choose plants that can withstand low temperatures.
The best option is a Boston fern plant that can grow well in temperatures of 15-23 degrees Celsius.
8. Trim regularly
The next way to care for hanging plants is to prune them regularly.
This is important to stimulate the growth of new branch shoots on the plant.
In this way, the plants will be more lush and fresh.
However, make sure you apply the correct branch cutting technique, OK?
***
I hope this review on hanging plant care is useful for you.
Find other interesting information about the house only at www.lacrymosemedia.com.
Also make sure to follow them Google News us to find the latest news!
Are you thinking of buying a home in the Mississippi Kota Wisata Cluster?
Check out the various attractive offers through www.lacrymosemedia.com and www.www.lacrymosemedia.com/id that are always #AdaBuat Kamu, okay!