7 Tips for choosing the right and safe toys for children
There are many things that can help the growth and development of the child, one of which is the toys. In addition, toys for children are specifically designed to strengthen muscles and improve their motor skills.
However, you must feel confused about what types of toys can be given to children. You see, not all types of toys can be given to your little one.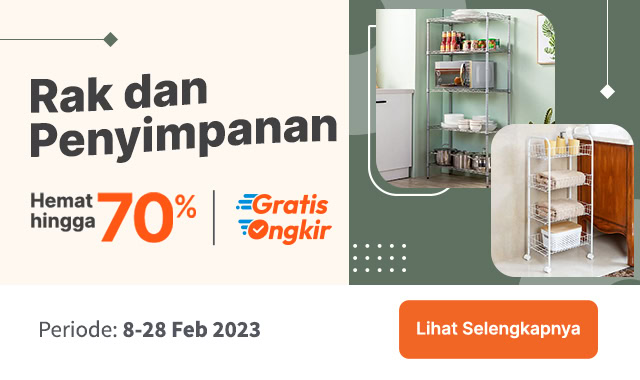 Not to mention, during the first year, the baby will hit, drop, kick, pull, throw, bite and suck on any toy you give them. So, if you choose the wrong one, your child could be injured.
So, how to choose safe toys for children?
Here are some things you need to pay attention to when choosing toys for children.
1. Adjust to Age
Providing age-appropriate toys can support optimal development. You see, each stage of a child's development has different needs and abilities.
For example, give toys teether or dies to stimulate teeth growth in 5-month-old babies.
2. Prioritize Safety
In general, children like to put things in their mouths, including toys. Therefore, choose toys for children made of the best materials, such as plastic or soft rubber.
Also, make sure the plastic is free of harmful chemicals, so it's safe to put in your mouth.
3. Give Different Toys
It is better if you give toys that have different textures, shapes, colors and sizes. The goal is to train the child's sight, hearing and touch.
4. Give toys that make children interact
Give toys that make children interact positively to encourage their stimulation slowly. For example, you can give them toys that can be hung and make sounds to make them happy and encourage them to interact.
5. Avoid Heavy Toys
Toys that are too heavy will be difficult for the child to hold. Toys may also be prone to falling on your child, thus threatening their safety.
Therefore, avoid buying toys for children that are too heavy. Choose a light one so that it can be held or hung.
6. Avoid Small Toys
If the toy is too small, your child can easily swallow it. Try to choose a toy that is big enough so that the child cannot bite or swallow the small pieces of the toy.
7. Choose something that is easy to clean
In general, children like to put toys in their mouths. In fact, they often have their toys on the floor or in any direction. So, choose toys that are easy to clean.
Otherwise, toys can become breeding grounds for bacteria and germs, which cause health problems in children.
These are seven tips for choosing toys for children that you can apply.
Take it easy, buy it online official Kingdom of toys through variety sells a variety of safe children's toys, you know! Follow our recommendations below.
Check it out here
Check it out here
Check it out here
Check it out here
find the best toys for children
save up to 50% Click here
shopping site online It also sells various furniture and home appliances from famous brands that belong to the Kawan Lama Group, namely ACE, INFORMA, SELMA, Krisbow, ATARU, Ashley, and many others.
Find more interesting articles from Ruparupa only on Google News or click here.