7 Modern Minimalist Joglo House Terrace Designs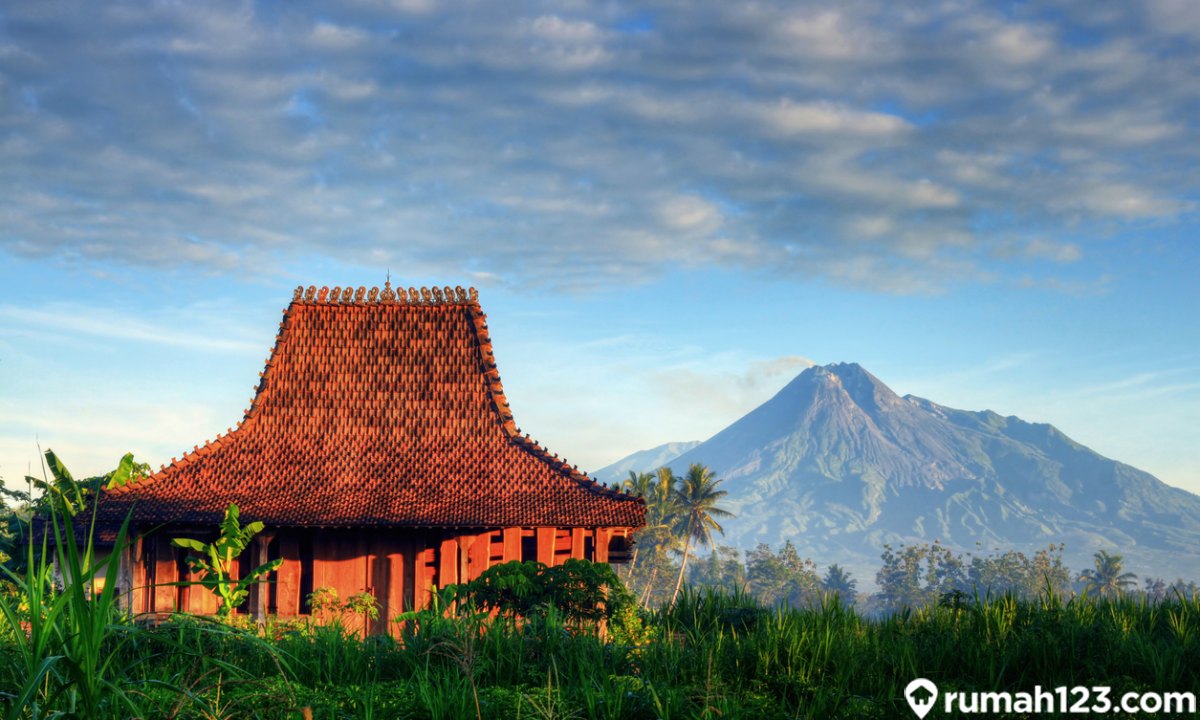 Do you want to apply a typical joglo house design on your terrace? Go, just look at the inspiration for the design of an aesthetically pleasing joglo terrace in this article!
Indonesia has a variety of unique and interesting regional traditional houses.
One of the most popular traditional houses in Indonesia is the Joglo house.
It should be noted that this house consists of several rooms with different functions and a deep philosophical meaning.
With these characteristics, it is not surprising that people in this modern era apply Joglo architecture to some parts of their houses, such as the terrace.
So, this time www.lacrymosemedia.com will present joglo terrace design for those of you who are looking for inspiration.
Go ahead, just look at some of the pictures in the description below.
7 Joglo House Terrace Designs
1. Terrace of the Joglo Mangkurat House
The terrace of this house looks simple, but it can provide a comfortable atmosphere to rest in front of the house.
As you can see for yourself, this terrace features a variety of furniture that can support your relaxing needs, such as wooden chairs and bicycles.
The roof that is presented in this residence also consists of 3 levels that have different slopes.
The roof of the central part of this house is higher than the other roofs.
2. Minimalist Wooden Jogo Terrace
This joglo terrace design looks modern with the use of varied furniture.
The use of wooden ornaments around the terrace makes it very functional.
Equipped with tables and chairs, this area is perfect for chatting and receiving guests.
The floor also uses wood material so it feels more classic.
3. Elegant classic Javanese terrace
The terrace of this joglo house features a tiled floor with a coral motif that has a rough surface.
These ornaments make a modern element radiate from this Joglo terrace.
The furniture used on this terrace is dominated by wooden elements combined with a modern checkered style.
The placement of plants certainly makes the atmosphere feel comfortable and is able to give an elegant and classic impression.
4. Terrace of the Joglo Tropical House
The choice of transparent glass as the picture above as a substitute for the walls is an element of modern aesthetics that can be presented.
To relax, present a wooden guest chair directly facing the pool.
It must be remembered, the wood that is presented for the furniture must match the walls so as not to cause an unsightly contrast effect.
5. The Joglo terrace Chic
The concept of this simple terrace is dominated by wooden elements on the pillars.
This terrace design is perfect for minimalist homes that have limited land area.
The charming front of the house is able to provide a warm welcome for visitors.
The floor also seems to use ceramics with classic motifs so that it can exude a modern impression.
7. Modern Terrace of the House of Joglo
If we usually see joglo houses dominated by brown, this does not apply to this design inspiration.
This is because the appearance of this joglo house has white walls and roof.
The impression presented was the same chic because it combines traditional and modern elements in harmony.
Then, also present a swimming pool and a minimalist garden so that the terrace looks fresher.
***
Hope useful, Property People.
Check out many other interesting articles on design only at www.lacrymosemedia.com.
To get more informationupdatefollow Rumah123 on Google News.
If you are looking for accommodation, you will get the best advice only at www.lacrymosemedia.com.
Looking for accommodation is now easier because we are always #there for you.