7 Inspiration for Betawi House Fences Far from ancient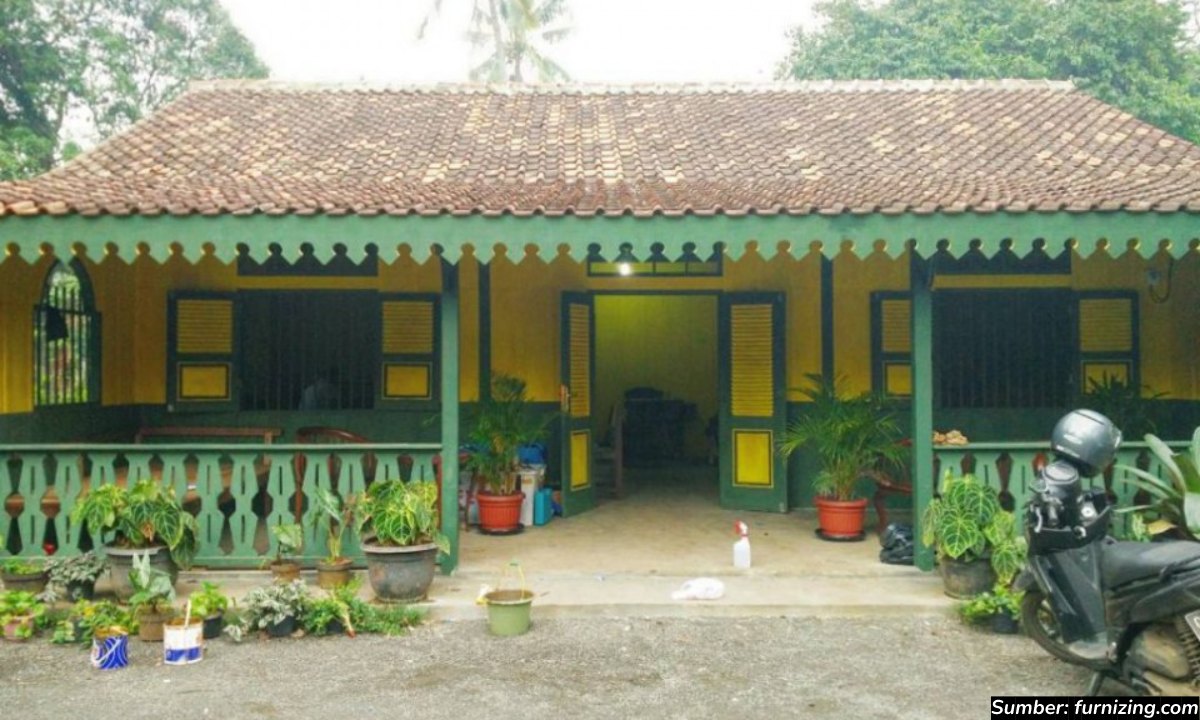 Properties People who have traditional residential nuances, there is nothing wrong with applying a simple Betawi house fence.
The Betawi home fence is one of the choices among other fence designs.
The use of this house can also enhance the traditional impression of the archipelago in the housing you have.
Without knowing it, you are actually protecting and preserving the legacy of your ancestors.
Betawi house enclosures usually use wood with aesthetic ornaments or carvings.
This fence is the boundary between the terrace of the house or veranda and the yard.
Intrigued by this fence model?
Go ahead, check out the inspiration below!
7 Inspiration for Betawi House Fences
1. The fence of the Gudang Custom House
The inspiration for this first home fence seems simple, Property People.
Fence made of wood with dark brown finish.
This element is suitable for the traditional warehouse house, which is a type of traditional Betawi house.
2. Simple Kebaya Fence
It has the characteristic of a fence shape that is tight between others.
On the upper part there is a wooden railing that is comfortable to hold.
This fence is often referred to as a simple kebaya fence.
3. Broad Kebaya Fence
In addition, there is inspiration for a house fence for an extended residential model.
The residence has a large terrace that can be used as a reception area.
To provide comfort for the owners and guests, this type of fence can be used.
Fences can prevent animals from entering the house directly.
4. Betawi Carved Fence
Looking at the overall design, you might be fooled that this is a traditional Joglo house from Java.
You are not completely wrong, this is the architectural style of a Betawi house that is inspired by many Joglo houses.
What distinguishes the Joglo house from Betawi from the Joglo house from Java is the use of the fence.
The Betawi Joglo house uses a fence with carvings or carved ornaments typical of Betawi or Jakarta.
5. Black Picket Fence
In addition to brown, black is commonly used on the fences of traditional Betawi houses.
Black fences are usually a slimmer size with curved carvings.
This fence is made of wood that can make the facade of the house not look boring.
For more details, see the image of the Betawi house fence above!
6. Bright Color Betawi Fence
There is no prohibition to use bright colors such as green and yellow on the typical Betawi fence.
You just need to pay attention to the harmony of the color of the fence with the facade of the house.
So, on the porch, you can use a classic chandelier that can be an attraction.
7. Minimalist Betawi House Fence
Finally, there is the Betawi house fence that belongs to the minimalist category.
This fence has a simple design and emphasizes function.
This design is suitable for use in small houses, a combination of modern and traditional, as well as complete modern.
Interested in applying too?
***
These are a number of inspirational fence models that have Betawi elements.
Hope this helps, Property People.
Find more home inspiration only at www.lacrymosemedia.com.
In order not to miss the latest content, do not forget to follow Google News www.lacrymosemedia.com.
Other than that, www.lacrymosemedia.com can be the right solution for those of you who are looking for a mortgage house.
There are a variety of attractive residences that you can buy now, one of which is the Griya Sakinah Cluster in Bandung.
With prices starting from IDR 500 million, you can get comfortable accommodation near the city of Bandung.
Now looking for accommodation is easier because we are always #AdaBuatAnda!