7 fasting gift ideas for children
In the holy month of Ramadan, Muslims have the obligation to fast. Indeed, this obligation only applies to those who are adults or who have reached puberty. However, there is nothing wrong if you want to teach your little one to fast from an early age. you know.
You see, fasting can build character, instill discipline, and teach tolerance. It's just that, you need a special way to motivate children to want to start fasting. One of them is to give gifts.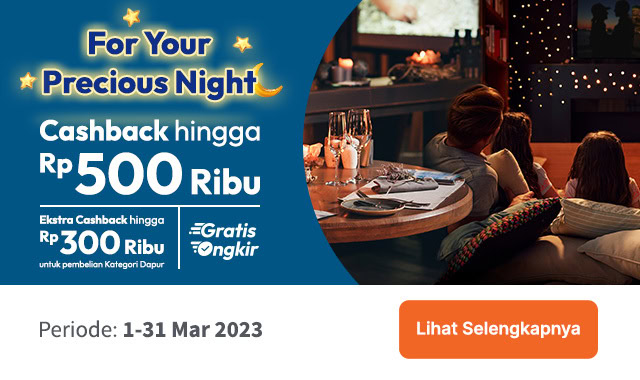 Yes! You can give gifts to children if they successfully finish their fast. So, you can give these gifts on Eid or Eid al-Fitr.
So, what are the fasting gift ideas for children?
Here are some gift ideas that can be used as motivation for children to be excited about fasting.
1. Educational Robots
You can buy an educational robot if you want to give a fasting gift that is useful to your little one. This robot can make sounds and has educational content in it, such as guessing quizzes, imitating sounds, songs and stories of the companions of the Prophet.
Thus, this robot can function as a place to add to the knowledge of your little one without having to learn through books. Interesting right?
Shop here
2. Picture Board
A modern table can be a gift idea to help your child express his creative ideas, you know. Don't worry, this board has a slim minimalist design with non-sharp corners, so it's safe and comfortable for them to hold.
In addition, your little one can also delete pictures and text with a single button.
Shop here
3. Educational Posters
Meanwhile, for children who are only 2 years old, give fasting gifts in the form of educational posters. Although it is simple, they can learn more easily if they use illustrated posters.
You can put posters on the bedroom wall so you can memorize letters or animal names before going to sleep.
Shop here
Shop here
4. Toy Cars
It is undeniable that small children love toy cars. Therefore, this recommended toy car has the shape of an adorable light blue animal character.
Interestingly, there are Arabic letters on the design of this car. Thus, you can invite your child to play while memorizing Arabic vocabulary.
Shop here
5. Character dolls
You can also give Al-Qolam brand dolls as fasting gifts for children, you know. The Al-Qolam doll consists of several characters, one of which is a doctor.
Besides being adorable, dolls can make sounds to accompany your child to learn and play. With its cute shape, you can display this doll on a bedroom shelf to make a collection.
Shop here
Shop here
6. Children's bag
Indeed, the bag will always be a useful gift idea for the child. The following tips for children's bags are suitable for those aged 5-7, so they can be taken to school or on a trip.
Your child will love this bag because it has attractive pictures and bright colors.
Shop here
Shop here
7. Educational paper toys
Finally, you can delight your little one by providing educational card games. See, this card consists of various educational content for your children, such as the alphabet, hijaiyah letters, reading syllables, names of months and much more.
So, you can accompany your child to play quizzes through this card.
Shop here
These are seven tips for fasting gifts that you can give to children. So, do you already know which one to choose?
In addition to the toys above, you can also find other gift inspiration in the shop online official Kingdom of toys through variety.
get the best toys for kids save up to 50%
Click here
Here, you can also find various collections of furniture, kitchen utensils and tools of famous brands belonging to the Kawan Lama Group, namely ACE, INFORMA, SELMA, ATARU, Krisbow, Ashley, and many others.
Find more interesting articles from Ruparupa only on Google News or click here.