6 Typical Chinese New Year drinks that are cool and healthy
Imlek is a Chinese New Year celebration that usually falls in the first or second month of each year. In addition to red envelopes, food and cakes, special Chinese New Year drinks are also one of the most anticipated things.
Although this type of special drink is not much different from the usual New Year's celebration drinks, this drink has some of its own uniqueness.
So, what are the typical Chinese New Year drinks?
If you are preparing a meal to entertain guests later, you can consider some of the following typical Chinese New Year drinks.
1. Orange juice
Only 90 thousand IDR
It should not only be carbonated drinks, it turns out that fresh orange juice is a menu that is often served and should be served to guests or relatives who come home.
In addition to being healthy, this fruit symbolizes wealth and luck according to Chinese New Year celebration traditions. In particular, This drink also cools the throat after eating pastries that often make the throat "hot".
2. Plum juice
Maybe not many of us eat this red fruit. The sweet taste is perfect to serve with pastries.
In addition, plums in the Chinese New Year tradition symbolize good luck and fortune. You can even turn this antioxidant fruit into a refreshing juice.
3. Chrysanthemum Tea
Who does not know this drink? In addition to being used as a typical Chinese New Year drink, many people consume this flower tea when they have a sore throat.
This type of yellow chrysanthemum flower has been believed to treat various diseases since the ancient Dynasty, such as nervous diseases and flu. In addition, the soft fragrance can also make you feel relaxed and comfortable.
4. Typical Chinese New Year drinks Tieguanyin
Always on you tieguanyin it is a type of Chinese oolong tea with a very light color and a sweet taste.
This tea is usually served hot as green tea from Japan. MThis drink can also relieve heartburn and make a tired body and mind more relaxed.
You can enjoy this traditional drink with a teapot set with cups, as shown below.
Only 450 thousand IDR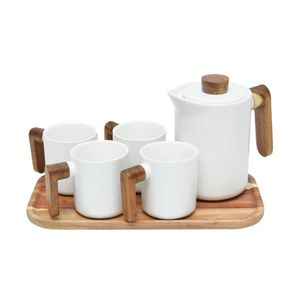 Only 540 thousand IDR
5. Coffee Yunnan
Are you a coffee lover? If so, take it easy because you can still enjoy this drink during the next Chinese New Year celebration. As the name implies, these coffee beans come from an area in China called Yunnan.
Not only that, this coffee is also very famous for its distinctive taste and aroma. Of course, a drink like this is perfect for you to enjoy with Chinese New Year cakes while chatting with your family.
You can serve delicious coffee with these cups.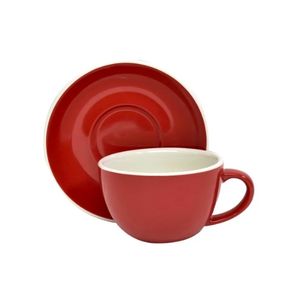 Only 40 thousand IDR
Only 390 thousand IDR
6. Soy milk
Not only do you make soy milk for breakfast, but it is also suitable to serve to guests during the Chinese New Year. This is because soy milk is often consumed by the Chinese because it is rich in nutrients and healthy.
Not only that, many people find this drink suitable to accompany heavy meals and snacks.
Only 30 thousand IDR
Only 110 thousand IDR
So, here are some tips for typical Chinese New Year drinks that you can serve to your guests later.
To make it more aesthetic and visible'proper', you can serve this drink in a beautiful teapot and cup, as well as other Chinese New Year banquet decorations.
Find a variety of Chinese New Year banquet equipment, save up to 50% CLICK HERE
shopping site online Ruparupa also sells a variety of home furnishings and other electronic appliances from well-known brands belonging to the Kawan Lama Group, namely Informa, ACE, Selma, Krisbow, Susen and many more.