6 Tips for buying Christmas ornaments to save more
Around Christmas, we start decorating the house with cheerful toys. In addition to the Christmas tree, we can add Christmas ornaments, such as garland and decorative lights. Of course, this will make the house look more festive and special.
Indeed, the Christmas celebration is incomplete without decorating the house. It is not surprising, we can see many people struggling to buy cute Christmas decorations and aesthetic.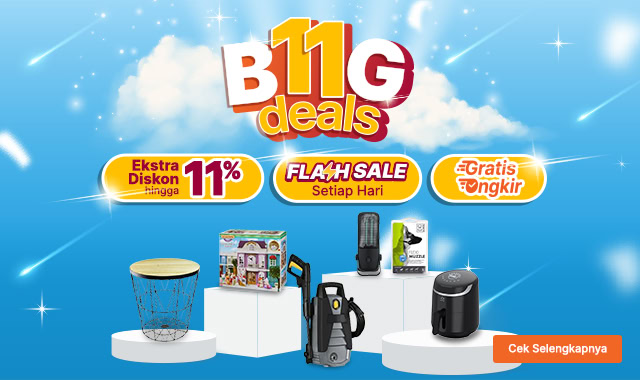 So, how to buy Christmas ornaments to save more?
So, so that you can get a lot of Christmas decorations without breaking your pocket, we will share tips for buying profitable Christmas ornaments.
1. Use existing Christmas ornaments
Before buying a new Christmas ornament, try to sort through different ones Christmas decorations in the previous year. If there are many Christmas decorations that are still good, you can reuse them to decorate your home.
After that, make a list of new Christmas decorations that you will buy as a complement. Thus, you can save expenses.
2. Decide on a Christmas theme
To make the Christmas decorations look more beautiful, first determine the nuances of the Christmas theme that you want to present at home. If you want to create a luxurious impression at Christmas, you can buy Christmas decorations that have gold and silver accents.
It is different if you want to create a classic Christmas atmosphere, then you can use wooden ornaments.
3. Prepare the Budget
After deciding on a Christmas theme and making a list of items to buy, it's time to prepare a special budget for the purchase of Christmas decorations.
You can divide your monthly income into 3 parts, namely for primary needs, tertiary needs and savings. To buy Christmas supplies, use a budget from tertiary needs.
4. Choose One Store to Shop All Your Needs
Instead of buying Christmas ornaments at many different stores, you can buy Christmas supplies at www.lacrymosemedia.com. Shopping site online provide lots of decorations and a beautiful Christmas tree.
Put the Christmas pieces you want in one basket to save on shipping costs.
5. Buy Long Lasting Christmas Supplies
Make sure you buy quality Christmas decorations so they can be used for a long time.
You can also buy Christmas supplies that can be used for everyday needs and other celebrations, such as cutlery, candlesticks and tablecloths.
6. Save money with promotions
Before the holidays, many shopping sites present massive promotions. Well, you can take advantage of this moment to buy Christmas ornaments.
Shopping site www.lacrymosemedia.com also offers a variety of interesting promotions, you know. There is free shipping, double date promo, and holiday discounts. Of course you can cheaper shopping.
Also, a shopping store online This provides a variety of quality Christmas decorations, such as the following.
Shop here
Shop here
Shop here
Shop here
get Christmas decorations and supplies saved up to 70% Click here
In addition to Christmas decorations, this shopping site also provides a variety of home appliances and furniture from famous brands that belong to the Kawan Lama Group, from Informa, ACE, Selma, and many others. Happy home decorating!