6 Benefits of playing football for children
Soccer is a sport that is very popular with many people in the world. It is no wonder that many people start teaching their children to exercise from an early age. Besides being fun, there are many benefits to play soccer ball for kids, you know.
For adults, playing soccer can be a means of exercise, as well as building relationships with friends. However, for children, playing football can help their growth and development.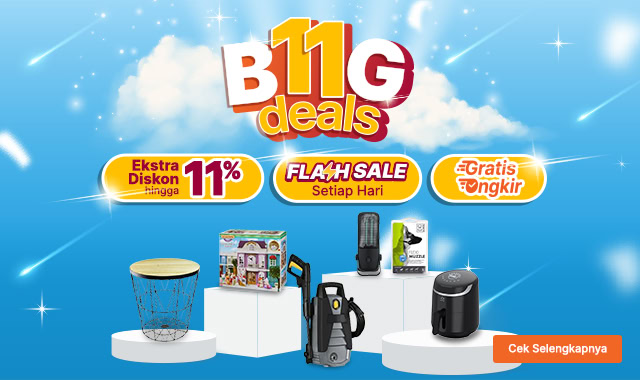 So, what are the benefits of playing soccer for kids?
The following are the positive benefits of playing soccer for children.
1. Improve Fitness
Football is a game that requires us to move quickly with our feet. When playing ball, the child will run, jump, kick, etc.
This movement can train your child's speed and endurance so they can play well. You see, soccer moves involve children's motor skills, especially hand-eye coordination.
Play football regularly, of course, your child's body will be fitter and healthier.
2. Strengthens Bones
Playing soccer can also help your child's bones get stronger. You see, your child will run around the field to catch the ball. This can increase the strength of your child's bones and joints.
Not only that, playing soccer is also good for your child's heart health. They can train their breathing well when running. With regular practice, your child will get used to it and can minimize the risk of injury.
3. Practice teamwork
Playing football can help your child to be more responsible, have a spirit of leadership and a sense of sportsmanship. You see, when you play football, every position has a different role.
He must learn to be responsible for doing his part to achieve the victory of the team. Your child should also be able to communicate with his friends, verbally and non-verbally.
4. Learn Discipline
In the game of football, there are many rules that must be followed. Of course, they need regular practice to be able to understand the game well.
Every rule in this game can help you learn to be more disciplined. Discipline can be an added value for them when they grow up.
5. Mental Training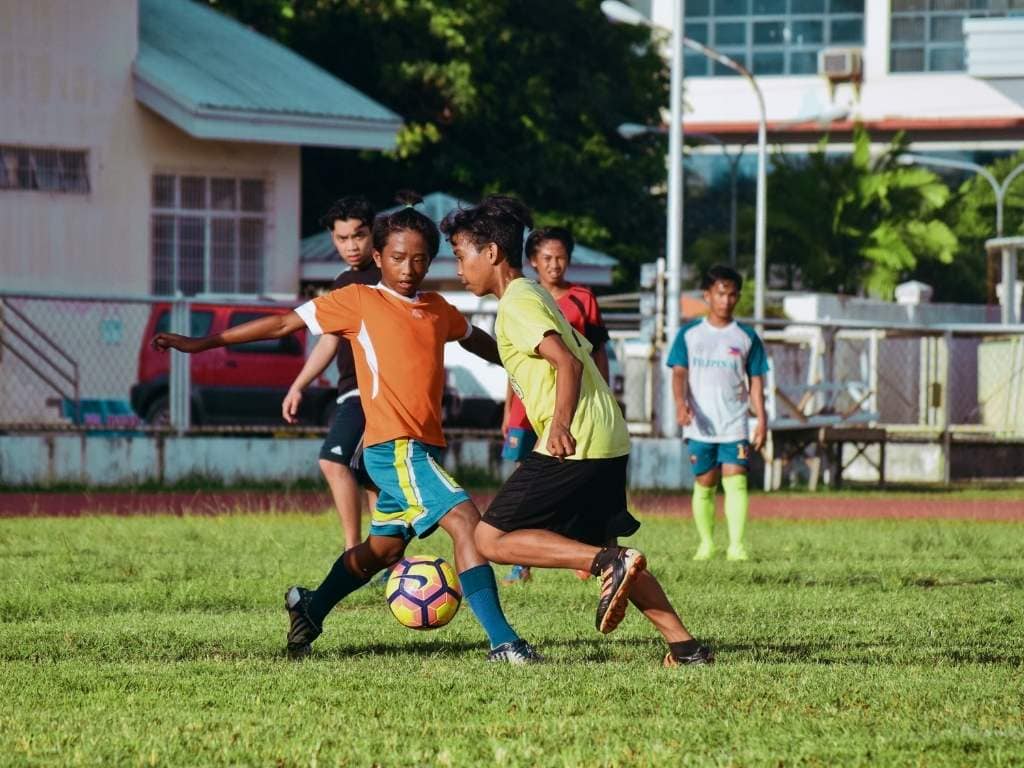 Not only physical health, but playing football can also train your child's mentality, you know. When playing on the field, your child can make mistakes and fail.
In this condition, your child will learn to control his mood so that he can stay strong and enthusiastic to continue the game. We can also train them to stay calm and give encouragement in the various failures they face.
6. Improve Mood
Have you ever seen your child in a bad mood? Well, you can invite them to play ball together, you know. See, bPlaying soccer can reduce stress levels and increase self-confidence for your child, you know.
Well, these are some of the benefits of playing soccer for kids that you need to know. So, there is no need to hesitate any longer to allow your child to play ball, OK? Who knows later he will become a famous athlete.
You can help provide facilities for your child to play ball at home with his friends, you know.
Get the best baby toys save up to 50% CLICK HERE
You can buy toys for children and other sports equipment Kingdom of toys only atruparupa.com. Via the shopping site online Here, you can also find quality toys for children, from LEGO, Barbie, Hot Wheels, and Marvel.
Don't worry, we also have some tips for football toys that you can buy for your child.
Shop here
Shop here
Shop here
Shop here
Shop here