5 Ways to make the houses of types 36 and 27 feel wider, must try!
2
minute
Houses of type 36 and 27 cannot be seen as spacious, who said!? Although with the right way, the house can be wider and more spacious!
Property People, now many people choose houses that are not too big in size.
It doesn't matter if the decoration is well designed and beautiful.
You don't have to worry because the size of the house is minimalistic and simple.
In fact, you can be creative so that every room in your home looks spacious and beautiful.
Curious? Go ahead, check out the tips below!
5 Tips to make the types of houses 36 and 27 wider
1. Using Bright Colors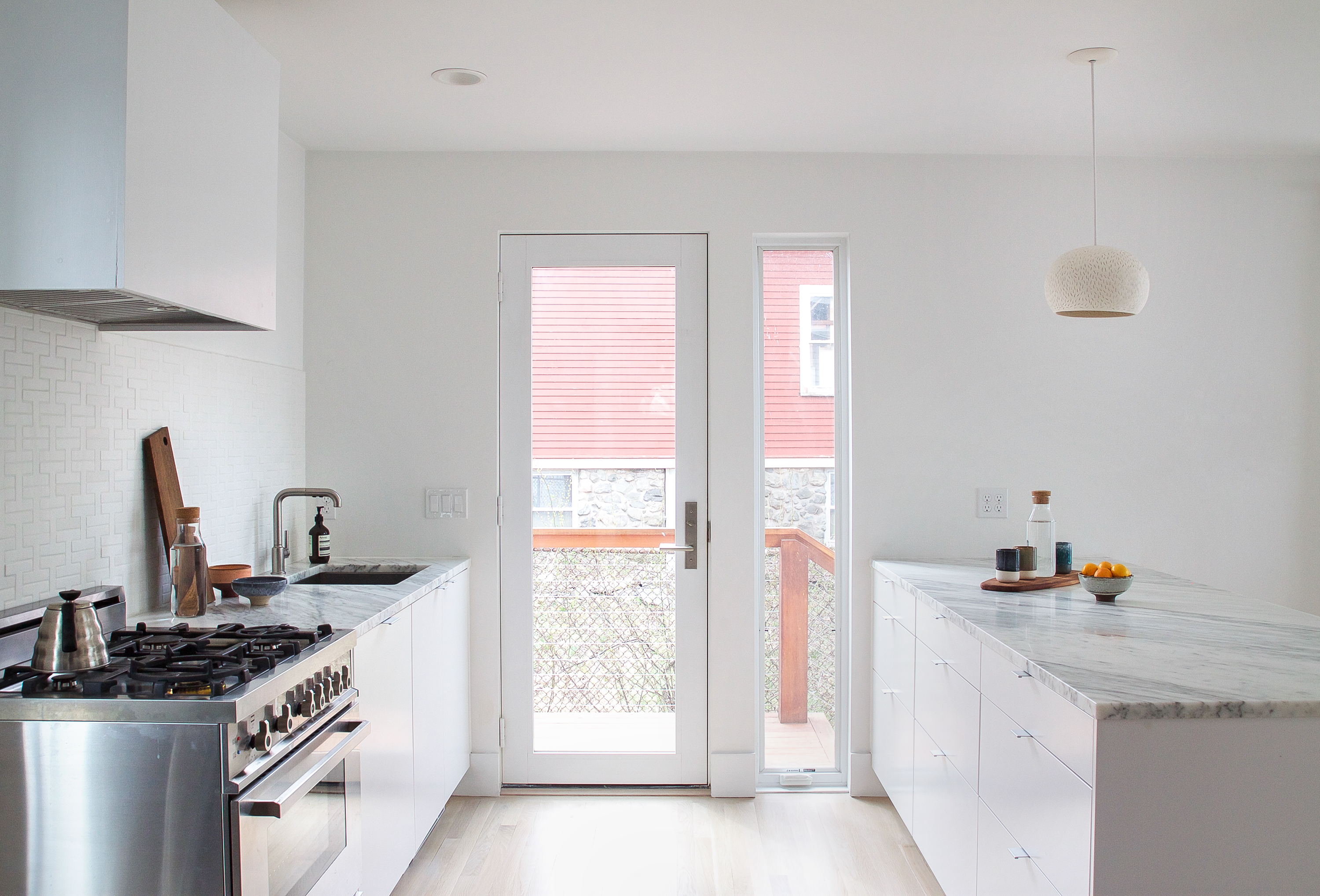 Choose bright colors to paint walls, furniture, furniture or curtains so that the room looks spacious.
For example, white or cream can be a recommendation.
If you want to use wallpaper, use wallpaper with a small pattern.
For the color of the furniture, match the color of the wall paint so that it does not look full.
2. Choose the right furniture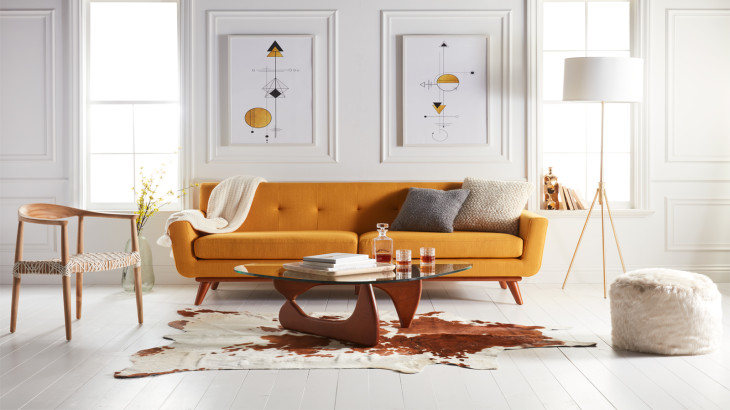 Choose home furniture that is simple and elegant so that it does not take up space.
In addition, the tables, chairs or sofas should not have many motifs and ornaments.
Also, choose multifunctional furniture such as beds that have space under them, or drawers that can be used for storing goods.
3. Choose the right Accessories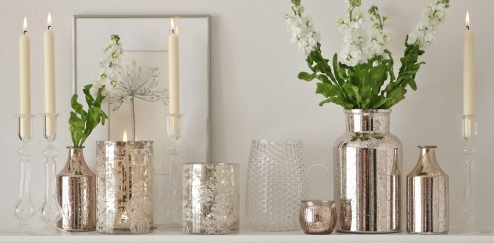 Accessories are used to beautify the room.
Therefore, a narrow room is not a barrier to make a minimalist home more beautiful.
Choose accessories or decorations that do not have many details.
However, don't get carried away and add too many accessories.
You can add flowers or decorative lights that save energy as a sweetener.
Choose a decorative lamp that emits white light to make it look bright.
For flowers, choose a type that can provide freshness to the corner of the room.
Place the sweetener in the corners of the room.
4. Reduce bulkheads in the house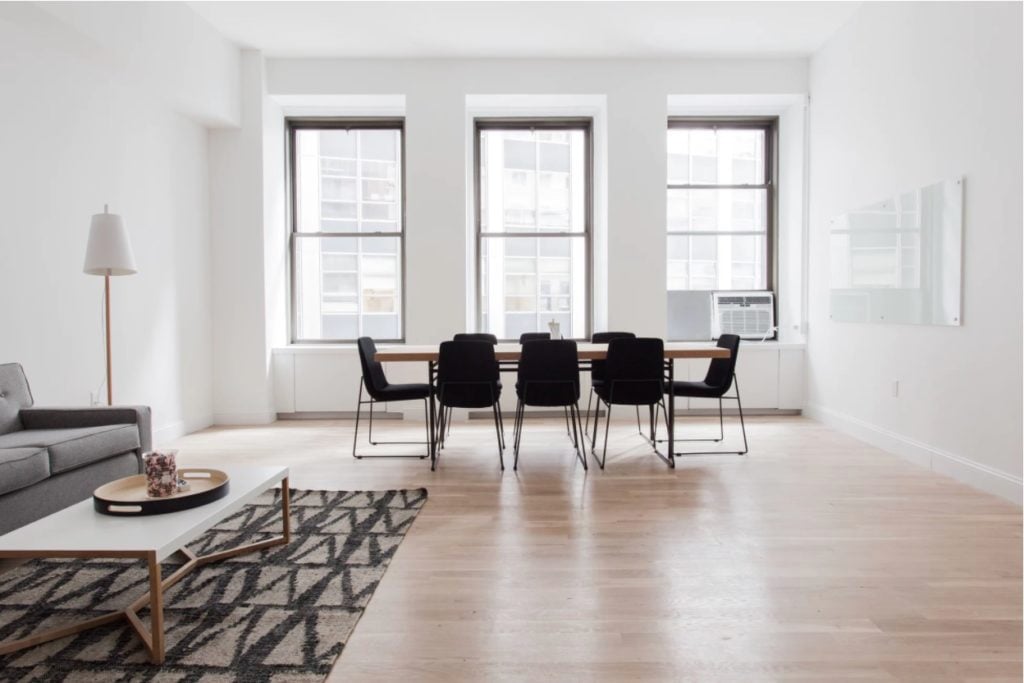 The use of partitions to separate one room from another can add to the narrow impression.
Yes, you should avoid using bulkheads.
Avoid installing a partition between the living room and the family room, or the kitchen and the dining room.
Avoiding the use of partitions, in fact, can give the impression of a wider and more open room.
But if the partition really needs a partition, choose one that is not permanent, because it can be removed at any time.
5. Mirror Addition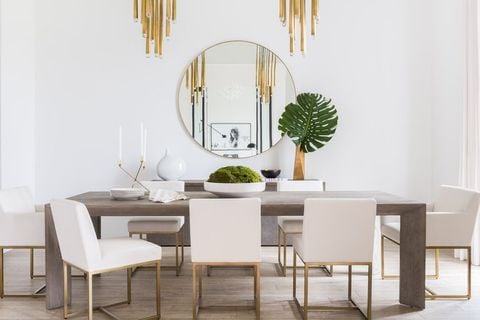 This is the most popular method used to add a wide impression to a minimalist house of 27 or 36.
The reflection from the mirror makes the room seem as if it is twice as big as it really is.
The addition of this mirror can be applied throughout the room, starting from the living room, the dining room and even the bedroom.
Therefore, having a house of type 27 and type 36 is not a barrier for you to be creative so that the house looks more spacious and also comfortable.
***
Hope useful, Property People.
Check out other interesting information on News www.lacrymosemedia.com Indonesia.
Also visit Google News News www.lacrymosemedia.com Indonesia to stay up to date.
Still looking for a home? Click www.www.lacrymosemedia.com/id and www.lacrymosemedia.com from now on.
Find interesting offers, one of which is the Podomoro Park in Bandung.
However, for all your property needs, we will always be #ThereForYou!