5 tips to choose the best dispenser for your family
Everyone needs it drink water at least 2 liters per day. In addition to eliminating thirst, drinking enough water can also maintain digestive, kidney and muscle health.
To make it easier, we can use a dispenser to take water at home. A drinking water dispenser is a place to store drinking water as well as hot and cold.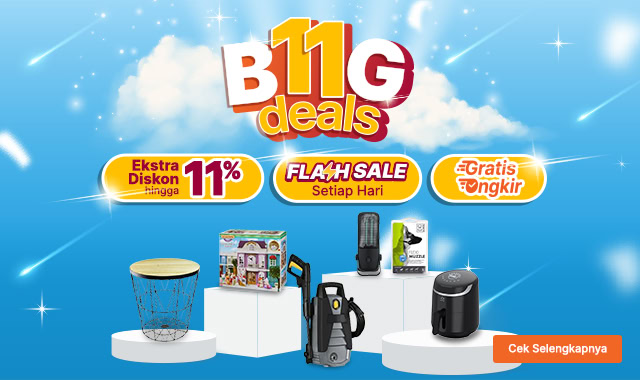 It's no wonder that dispensers are an essential appliance for the home today. There are many types of dispensers that we can use, from pumps to automatic ones.
So, how do you choose the right dispenser?
In order not to be mistaken, consider the tips for choosing the right dispenser below.
1. Choose the type of water dispenser as needed
There are two types of water dispensers that we commonly find, namely dispensers top load and bottom loading.
On the dispenser top load, the gallon is placed on the dispenser. The advantage is that this dispenser has a simple design and a cheaper price.
On the other hand, dispenser bottom loading it has a shelf to put the gallon at the bottom so you don't have to spend extra effort to lift the gallon.
2. Pay attention to the temperature of the water provided
Tips for choosing the next dispenser is to pay attention to the function of the water temperature. So, you can enjoy hot and cold water whenever you want.
If you do not need this temperature function, you can choose a regular dispenser that produces normal temperature water.
3. Pay Attention to the Electric Power Dispenser
The electrical energy requirement of the dispenser is related to the temperature of the water produced. The hotter the water temperature, the greater the electrical power required.
For example, to produce water at a temperature of more than 90 ° C, the water dispenser needs 380 Watts of power. However, for water with a temperature of 10-15 ° C, 75 Watts of power are needed.
4. Consider the additional features offered
In addition to the above, you can consider the additional features offered when choosing a dispenser. For example, there is a dispenser equipped with a hot water safety lock so it is safe for children.
In addition, there are also dispensers that have a system purification to purify water from bacteria and dirt.
5. Pay attention to the Material water dispenser
Dispensers are available in different shapes, sizes and materials. To be more hygienic, you can choose a reservoir dispenser made of stainless steel. Besides being easy to clean, stainless steel also anti-rust to maintain water quality.
The best recommended water dispenser for the family
Here are some tips for choosing a dispenser for the home. If you are looking for the best dispenser, check out our recommendations below.
1. Air dispenser Top Loading
Dispenser top load makes it easier for you to see the remaining liters of water at home. We provide dispenser tips top load which has a shelf at the bottom with 2 modes of operation of hot and cold water, as follows.
Shop here
Shop here
2. Air dispenser Bottom loading
This type of dispenser has 3 water temperature modes, namely hot, normal and cold. With dispenser bottom loadingyou can save time and effort when changing gallons.
Shop here
Shop here
3. Two Gallon Water Dispenser
If you want to be more practical, you can use a two-liter water dispenser that is a combination of a dispenser. top load and bottom loading. This dispenser is made of stainless steel which makes it anti-rust and healthier.
Shop here
Shop here
4. Desk Dispenser
As the name suggests, dispenser top load This has a minimalist design so it can be placed on the table. For its own power, this desk dispenser is relatively energy efficient or about 150-190 Watts.
Shop here
Shop here
Of all the dispenser tips above, which one suits your needs? Whatever it is, you can get it pretty much just through it www.lacrymosemedia.com.
Find other quality water dispensers
Click here
Via the shopping site online Here, you can also buy various appliances and home furniture from famous brands that belong to the Kawan Lama Group, from Informa, ACE, Selma and many others.