5 Tips for the care of kitchen knives at home
The knife is kitchen set which is often used to cut food. Type of knife very different, ranging from knives for cutting meat, vegetable knives, to special knives for peeling fruit.
With the right knife, the process of cutting food ingredients will be easier. Therefore, we should choose a quality kitchen knife and take good care of it. Otherwise, the knife easily wears and rusts.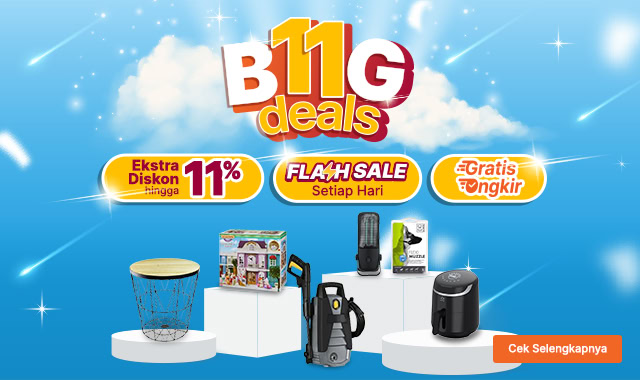 So, how to take care of kitchen knives?
To keep the knife sharp for a long time, consider how to care for it below.
1. Clean the knives well
When you are done using the knife, wash and clean each side of the knife with dish soap. Then, remove the knife until it is completely dry. Avoid using it dishwasher so that the knife is not damaged quickly.
If there is a scale stuck to the kitchen knife, rub it with vegetable oil. In the meantime, to remove the smell of fish on the knife, you can rub it with toothpaste.
It is different if there is a vegetable sap attached to it, you can apply cooking oil on a knife and let it sit for a while so that the oil soaks in the sap. After that, wash and rinse the knife with soap.
2. Store the knife in a dry place
After washing the knife, put it back in a dry and wet place to prevent it from rusting.
However, avoid mixing knives with other kitchen utensils so that they don't get damaged quickly. It is recommended to provide a knife storage space according to its type and use, as follows.
3. Use a knife according to function
If you use a knife to cut any kind of food, break the habit. The reason is that knives have different shapes and functions.
For example, a butcher knife has a fairly high level of sharpness because it adapts to the type of material that is being cut.
If you use a fruit knife to cut the meat, this can damage the knife and allow cross contamination.
4. Sharpen regularly
To maintain its sharpness, you need sharpen the knife routine. The more often it is used, the more often the knife needs to be sharpened.
For example, meat knives need to be sharpened more often than knives for cutting vegetables and fruits. Ideally, use a special sharpener to maintain the structure of the blade.
5. Use a cutting board when cutting food
In addition to regular sharpening, you should also use a cutting board when cutting to maintain the sharpness of the knife.
There are many types of cutting boards that you can choose from, such as plastic, bamboo and wooden cutting boards. In addition to being less hygienic, cutting food directly on granite and marble counters will only damage the sides of the knife.
Now you know how to properly care for kitchen knives. So, make sure you choose a sharp and quality kitchen knife.
Don't worry, we have some kitchen knife tips www.lacrymosemedia.comsuch as the following.
Shop here
Shop here
Shop here
Shop here
have a variety of quality kitchen knives
CLICK HERE
In addition to kitchen supplies, shopping sites online This also provides the most complete range of appliances and home furniture from famous brands belonging to the Kawan Lama Group, from Informa, ACE, Selma, Krisbow, Toys Kingdom, and many others.