5 Tips for setting a dining table in a narrow space
The dining room is one of the rooms that is often used to gather with the family while eating a meal. Of course, we still need to make a dining room in the minimalist house be comfortable
Even if the size of the dining room at home is not spacious, we can make it feel warmer. As we have arranged all the furniture of the dining room correctly, including the dining table.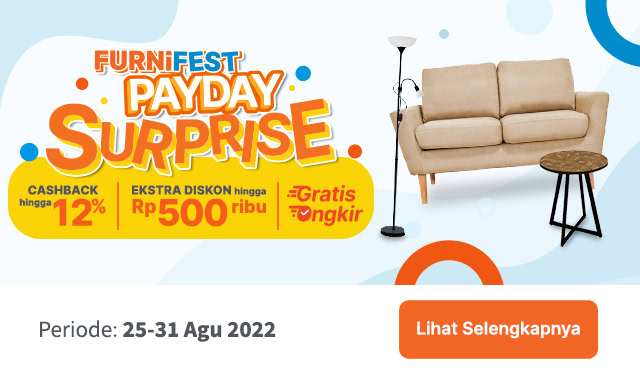 So, how to arrange a dining table in a narrow space?
You don't just choose small furniture to save space, you know. Let's look at some of the following tips.
1. Choose a simple dining table
In a narrow dining room, of course, you cannot use furniture that is too large because it prevents movement. For this reason, we need to use a minimalist dining table andmake sure the dining chair can fit in the table.
In addition, you can also use it Minimalist dining table that can be extended or extendable, so it takes up no space. So, when there are guests visiting, you can use it as an additional table.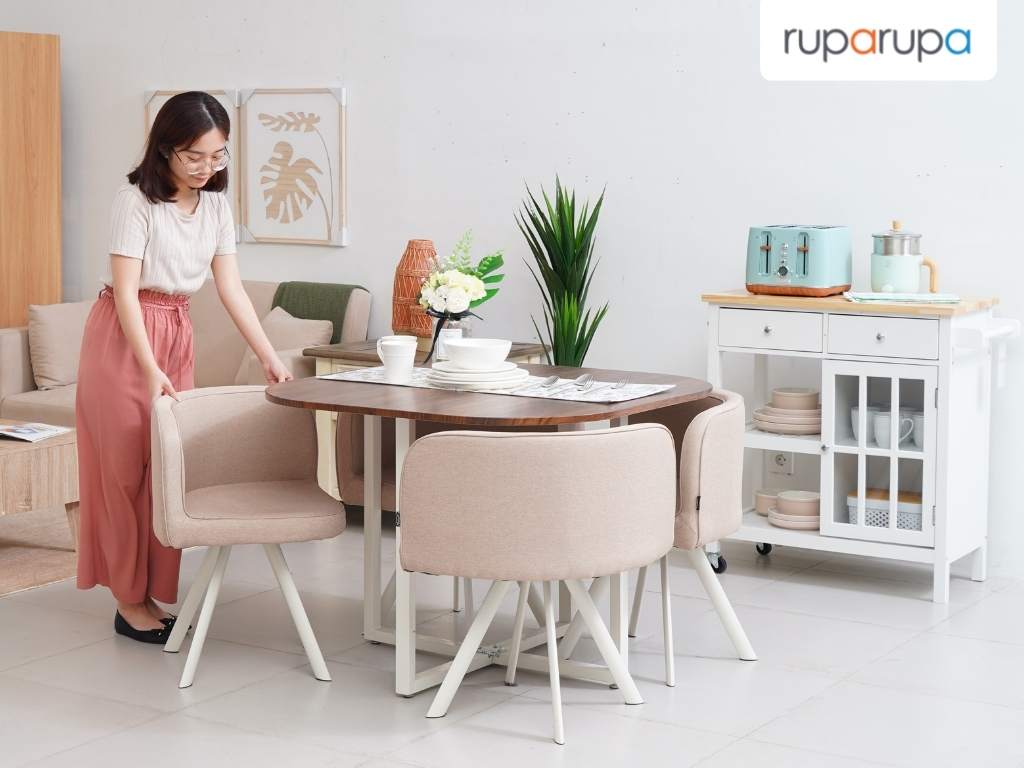 2. Avoid using long lunch tablecloths
In addition to choosing a minimalist table, we also need to limit the decoration on the table. One of which is Avoid using long tablecloths, especially those that almost touch the floor.
A long tablecloth will make the bottom of the dining table covered and appear full. Of course, this will make the cramped dining room feel more cramped. It is better to use tablecloths on the dining table.
Shop here
3. Put the knife in a different place
We often put cutlery containers on the table, especially spoons, forks and knives. However, this will make the dining table look full.
It is better to keep it in a drawer kitchen set and just preparen some of the cutlery often used on the table. Use a dining area with a slim model and has a lid so that the cutlery is not dirty, as our recommendations below.
Shop here
4. Use simple decorations on a narrow dinner table
In order not to be tired, you can also add a vase with a beautiful arrangement of bright flowers in the center of the table. However, choose only one decoration on the table so it doesn't look messy.
In addition to vases, you can also decorate the table with cutlery aesthetic, as our recommendations below.
Shop here
Shop here
5. Keep the room bright
When placing the dining table in a limited space, make sure that the area has bright lighting, both from lights and light reflections from the windows. This will make the room look bigger.
Also, use light colored table decorations, such as white, pastel, beige and others. Avoid using black decorations because it will make the dining room look fuller.
Wow, how easy is it to fit a dining table in a narrow room? You can get the best decor and kitchen furniture only at atruparupa.com.
get the most complete dining room furniture save up to 50% Click here
Shopping site online It also provides quality home equipment from famous brands belonging to the Kawan Lama Group, such as ACE, Informa, Krisbow, Pendopo, Ataru, Selma, Susen, Toys Kingdom, Pet Kingdom, Chatime, and many others.