5 Ingredients for Natural Fungus Removal at Home. There is vinegar and sodium bicarbonate!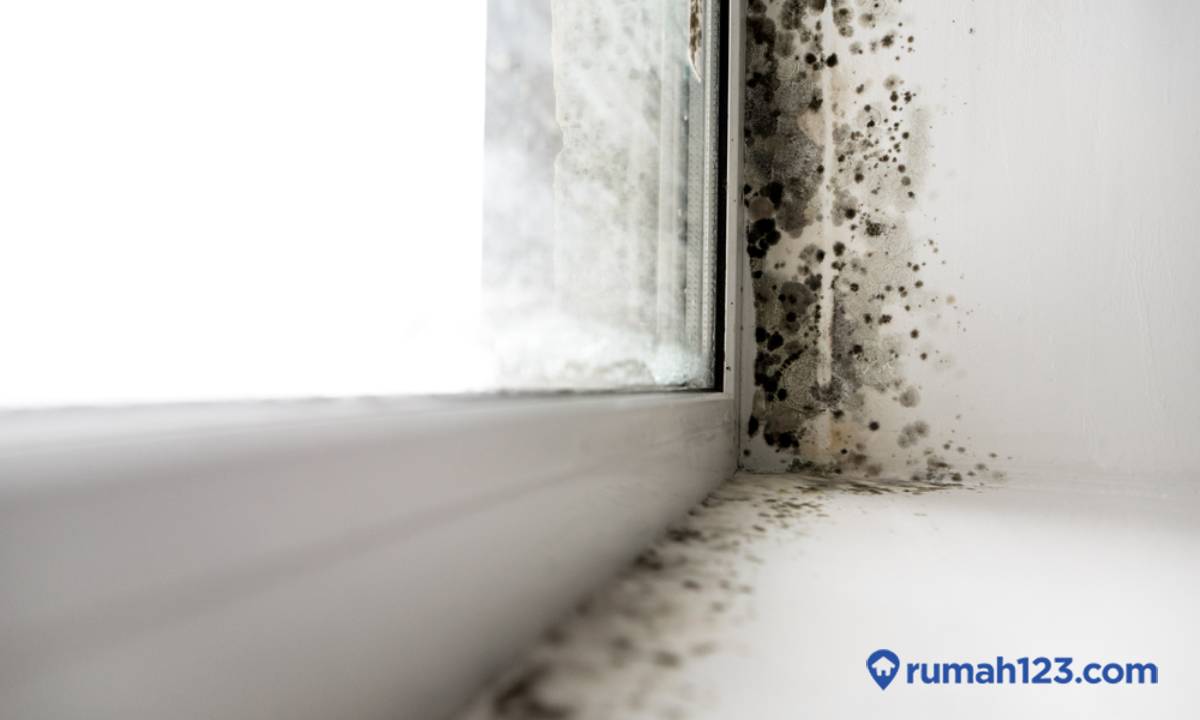 Mold is an organism that often develops in homes that are damp and rarely exposed to sunlight. How do you remove it? Just use a mold remover in this house!
The existence of mold around the house certainly makes homeowners annoyed.
How come?
Mold makes houses smell bad, is unsightly and can put owners at risk of illness.
Fortunately, there are many ways to get rid of mold in your home.
One way is to use a natural mold remover at home.
Find out what materials you can use below!
Natural ingredients to remove fungus at home
1. Vinegar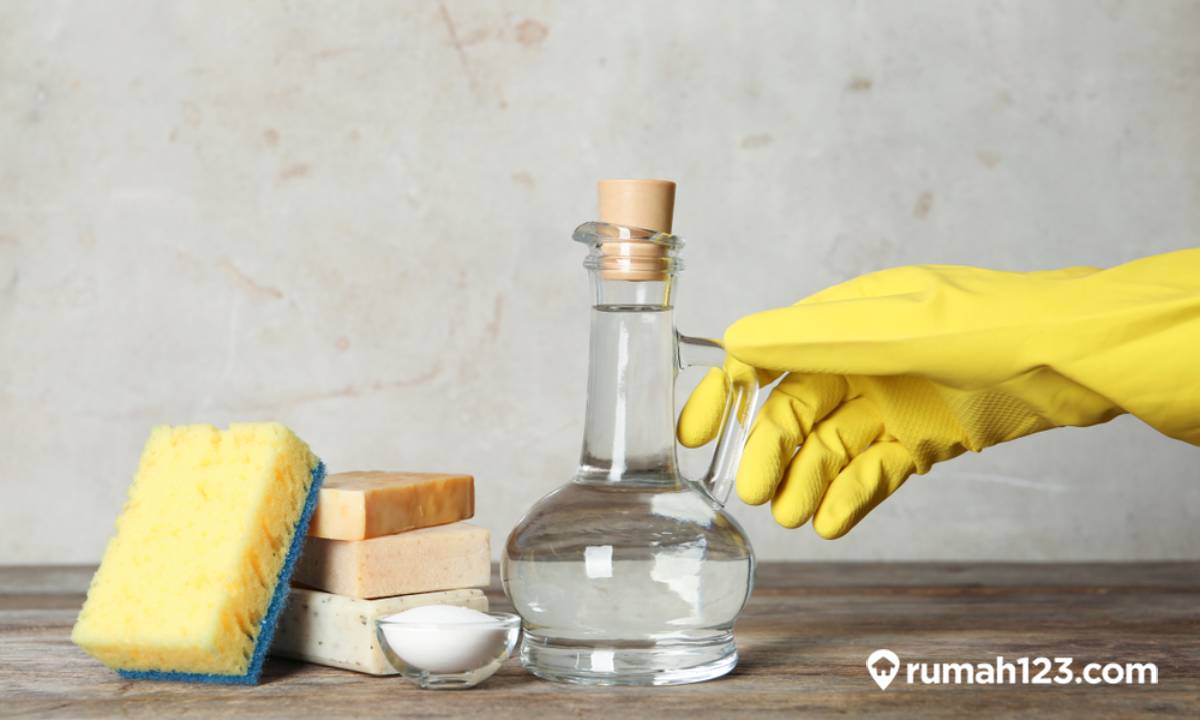 The first natural home mold removal agent is vinegar.
The method is quite easy, you just need to dilute the vinegar with water so that the aroma is not too strong.
After that, put the vinegar solution in a spray bottle and spray it on the moldy area.
Wait a few hours for the vinegar solution to absorb completely, then scrub with a brush.
If you are bothered by the smell of vinegar, you can use a few drops of essential oil to make the room smell better.
Not only does it eliminate mold, vinegar can also prevent mold growth in the home.
2. Tea Tree Oil
The next fungus remover that you can use is tea tree oil or tea tree oil.
This oil is very effective in removing the fungus from its roots.
However, in contrast to chemistry tea tree oil much more environmentally friendly and will not damage your furniture or household materials.
Unfortunately, this also makes tea tree oil quite expensive.
The way to use tea tree oil to get rid of mold is to mix two tablespoons of oil with 470 milliliters of water.
Then, spray or wash the moldy areas regularly and the mold will spread by itself.
3. Citrus Seed Extract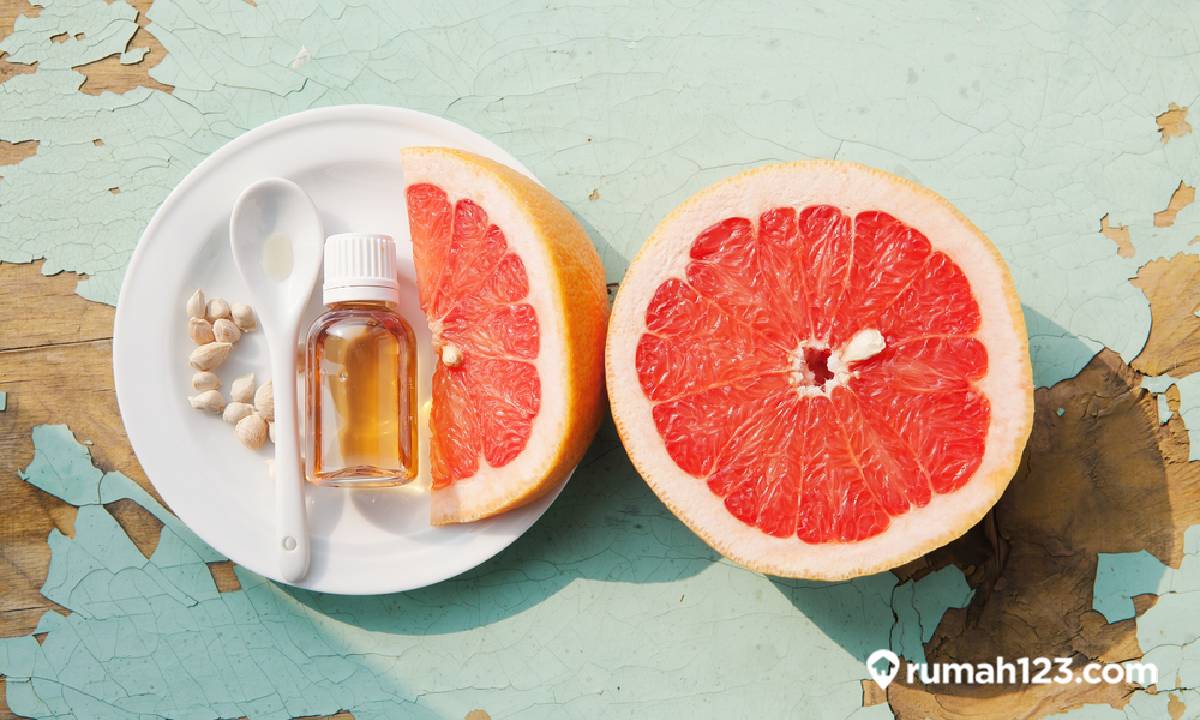 You can also use it citrus seed extract o grapefruit seed extract as a natural home mold remover.
Unlike vinegar, this material is odorless, so it is suitable for home use.
How to use it is quite easy, you only have to dilute 20 drops citrus seed extract with 470 milliliters of water.
Then, put the solution in a spray bottle and spray on the affected area without rinsing.
4. Hydrogen peroxide
Hydrogen peroxide is often used as a cleaning agent at home.
In addition to cleaning things, you can also use this material to get rid of mold in the house.
Spray 3 percent hydrogen peroxide on the moldy surface and leave it for 10 minutes.
Then, remove the mold surface clean and wipe with a damp cloth to remove the remaining mold spores.
You can also mix hydrogen peroxide and vinegar for a better effect.
After use, do not forget to store in a dark place.
5. Baking soda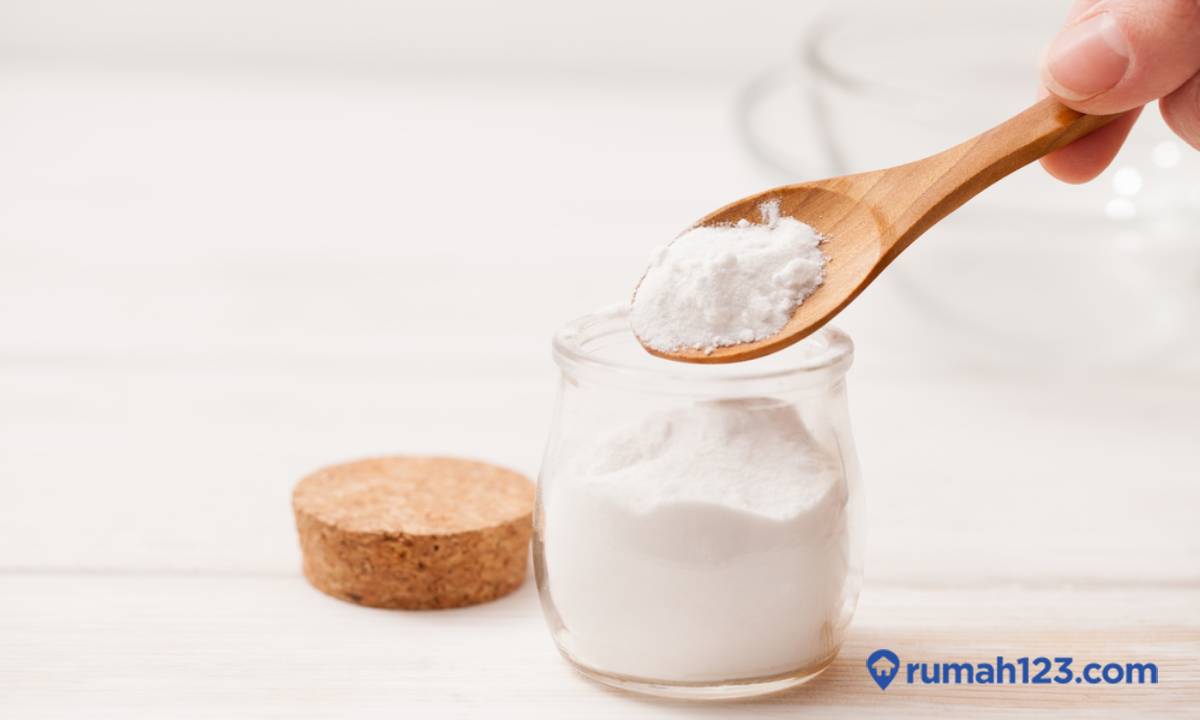 The ultimate natural home mold remover is baking soda.
It just dissolves baking soda in water or a solution of water and vinegar, then put it in a spray bottle.
Then, spray the solution on moldy surfaces in your home and wipe with a damp cloth.
Due to its disinfectant nature, baking soda cleans the mold in the house without leaving an odor.
How to prevent mold growth at home
Instead of waiting for the mold to grow in the house, you have to prevent this problem from appearing in your home.
How do you prevent mold from growing in your home?
You can clean the wet surface as often as you want to prevent mold from sticking.
So, use it dehumidifier and spray the vinegar on a wet surface, like showerafter use.
Not only that, you should also always be aware of water leaks and deal with the leaks before the mold creeps into your home.
***
I hope this article adds to your insight, yes!
Read also other interesting information about home feng shui only at www.lacrymosemedia.com.
You can also follow our Google News so you don't miss the latest news, here we go.
Do you want to have a dream house in the Tangerang area?
Find out more at www.lacrymosemedia.com, go!
Get various attractive offers from the best selected properties because we are always #ThereForYou.