4 Tips for Choosing Multifunctional Furniture for Small Homes
To have big house it's everyone's dream. In any case, to create a home that feels relieved, you do not need a large land, you know. In fact, you can change a type 36 house to look wider by using multi-functional furniture.
Yes! Type furniture this can have many functions. For example, chair Poof which can be used as a seat, table and storage of goods.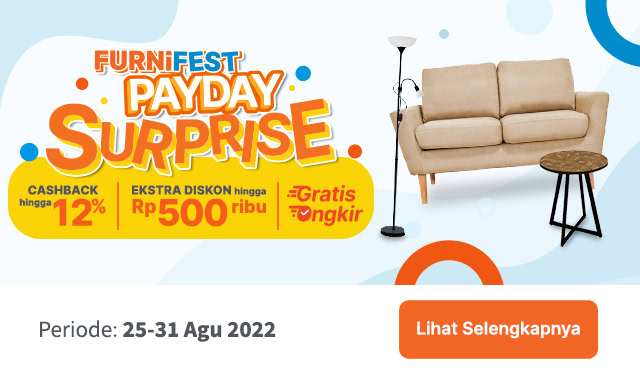 Not only that, multifunctional furniture can also save costs in home decoration. No wonder, right, many people choose to decorate their minimalist home with versatile furniture?
So, how do you choose the right multifunctional furniture?
Well, we have summarized some tips to choose the right multifunctional furniture, as follows.
1. Pay attention to the function of the furniture
This minimalist furniture model has various functions. For example, a sofa bed which you can use as a seat as well as a bed. There is also a bookcase that can be a room divider, like the following inspiration.
Check it out here
2. Choose Bright Colors
Multifunctional furniture can transform a narrow space into a spacious one. However, make sure we carry furniture with neutral colors, including cream, brown, white or gray.
You see, this color can reflect the sun and lights throughout the room. Thus, it can provide a relief effect in the room. Here are some tips for furniture colors that you can use at home.
Check it out here
3. Use Minimalist Furniture models
Multifunctional furniture can be used for many things. However, to create a visible room aesthetic, we still need to bring models minimalist furniture.
Usually, the size of this minimalist furniture is quite slim. For example, this kitchen trolley, which can be used as additional storage and also a table for the preparation of food ingredients.
Check it out here
4. Match the Home Interior Theme
Choose a multifunctional furniture that matches the interior theme. Therefore, the furniture can add a more charming effect.
For example, for a modern living room design, you can use a table and chairs with gold accents. Choose a table that is made of sturdy iron and has a surface made of marble, as follows.
Shop here
Meanwhile, if you have an elegant room design, scandinavian or Japandi, then choose furniture made of wood. You can choose a family room table that also has storage in the bottom.
Shop here
Well, here are some tips that you can apply to choose multifunctional furniture. You can find all the furniture through the theruparupa.com website.
Find discounts of up to 50% on multifunctional furniture HERE
Shopping site online this also provides various decorations, electronic equipment and medical devices from famous brands belonging to the Kawan Lama Group, such as ACE, Informa, Selma, Krisbow, and many more!