14 Christmas traditions to cheer up the family
Every December 25, Christians celebrate Christmas as the birthday of Jesus Christ. Not surprisingly, celebrating Christmas has become a tradition that brings its own happiness.
If you are tired of doing the same Christmas tradition every year, you can try different other activity ideas that can provide entertainment for you and your family members.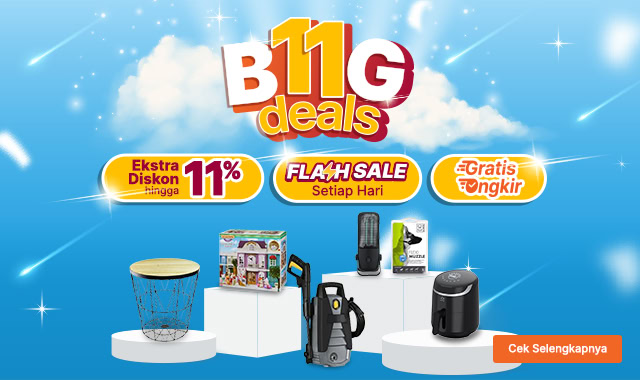 Fun ideas for Christmas traditions with family members
Here are some traditional ideas that you can do with family members when celebrating the birthday of Jesus Christ.
1. Christmas traditions Hide and seek
One of the things that children love about Christmas is getting their favorite presents. To make this moment even more memorable, you can invite your child to look for gifts that have been hidden.
You can hide gifts in the form of small toys and candies, either in the storage drawer or hanging in the Christmas tree.
2. Decorate the Christmas tree together
When December comes, setting up and decorating the Christmas tree has become the most anticipated tradition. This tree represents a symbol so that our spiritual life always grows and becomes a beautiful witness for those around us.
You can also use this activity to increase children's creativity, train motor skills, and practice communication skills.
3. Hanging Cards With Sweet Messages
Currently, sending messages by paper is rarely done. In any case, there is nothing wrong if you write a short message on the paper for the family and hang it on the Christmas tree.
4. Worship at the Church
Worshiping with family and friends at Christmas time is certainly fun. Well, you can invite them to worship in the nearest church. So, take the time to get together to get closer.
5. Film Marathon
Watching movies is one of the fun activities to fill Christmas Eve with the whole family. You can choose a Christmas themed movie that you can watch with your kids.
To make it more fun, you can do it popcorn with the following machines.
Shop here
Shop here
6. Make the Christmas cake
You can celebrate Christmas by doing the dishes dessert and Christmas cake. You can not only enjoy it with your family, you can make it as a souvenir for friends who come to visit.
Here is a cute cake mold that you can use.
Shop here
Shop here
7. Use Matching Colors
When Christmas comes, it will be fun if the whole family wears twin outfits. You can take them to dinner and open presents together. So, capture the moment and put it in the following photo frame.
Shop here
8. Hanging Christmas stockings
Hanging socks have become a hereditary tradition. It is said that Santa Claus will put a gift in a stocking for every child who does good. Well, here are the Christmas stocking decorations you can buy.
Shop here
Shop here
There are many ways to share happiness with others. One of them gives Christmas presents to many people, both for children in orphanages and nursing homes. This activity can be a Christmas tradition that carries a positive value.
10. Do Playlist Christmas song
The Christmas atmosphere will be more fun with typical Christmas music. Try to do a little playlist Christmas carols that many people like, like White Christmas, silent night, and First Christmas Then tune the song at home speaking audio.
Shop here
Shop here
11. Decorate the room with various Christmas ornaments
Christmas decoration The best can bring joy on this happy day. Use Christmas themed decorations such as Santa Claus displays, reindeer shaped ornaments, and small Christmas trees to beautify your home. Here are the tips.
Shop here
Shop here
12. Make a Ginger House
Since ancient times, the gingerbread house has become a unique Christmas decoration. In fact, this decoration has been a tradition for centuries. To make it easy enough that you can involve the children in the process.
13. Exchange gifts
One of the Christmas traditions that is often done is to exchange gifts with family members. Not only to liven up the Christmas atmosphere, this event can also create memories with the family. Choose gift exchange gift which can be effective.
14. Dinner
It is not complete if you celebrate Christmas without eating as a family. Also, this meal tradition can be a moment to build intimacy and share stories of everyday life.
Here are some traditions that can be done with family members and close relatives.
To make the Christmas atmosphere more pronounced, you should use Christmas decorations from www.lacrymosemedia.com.
have Christmas decorations save up to 50%
Click here
This shopping site also provides a variety of household appliances and furniture from famous brands that belong to the Kawan Lama Group, such as Informa, ACE, Selma, and many others.