11 Unique and Different Christmas Traditions in Indonesia
In addition to attending church services, many of us celebrate Christmas by gathering with family for a meal and exchange gifts.
However, few know that each region in Indonesia has a unique Christmas tradition. Each tradition that is performed also has a different meaning and is certainly fun.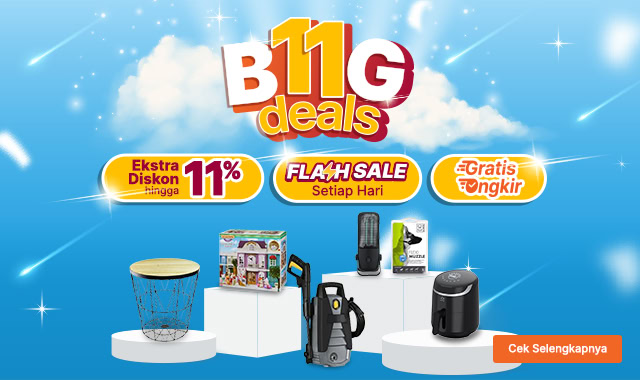 So, what are the unique Christmas traditions in Indonesia?
Indonesia is famous for its cultural diversity from Sabang to Merauke. Not surprisingly, each region has different Christmas traditions, as follows.
1. Unique Christmas traditions in Ambon with BSirens and bells
One of the most popular features of Christmas celebrations in Ambon is the ship's siren and church bells ringing simultaneously.
However, there is another special tradition performed by the residents of Naku City, South Leitimur. They usually hold a traditional "purification" ceremony as a symbol of liberation from sin.
People gather in the houses of the local community to hold their traditional rituals. Afterwards, they will sing songs in the local language and dance to the accompaniment of Tifa (traditional musical instrument).
Meanwhile, the women will bring betel, areca nut and a traditional drink, called Sopi.
2. Shadow puppets are a unique Christmas tradition in Yogyakarta
Yogyakarta is one of the cities that supports traditional values, including when celebrating Christmas. In general, The Christmas celebrations in this city will be colorful with shadow puppet shows themed around the birth of Jesus Christ.
When they worship, the religious leaders do it in English Java. They can also wear typical Yogyakarta clothes, such as beskap and blangko.
3. The Key of the year which is the Unique Christmas Tradition of Manado
The people of Manado have a Christmas tradition called Kunci Taon, where they parade around town wearing Santa Claus costumes. In addition, the youth will also go home to give gifts to the children.
Some residents of Manado also have the habit of holding parades around and cleaning relatives' graves. This is what makes the Christmas tradition in Manado different from other regions.
4. Barapen is a Unique Papuan Christmas Tradition
In Papua, the Barapen tradition is carried out from year to year as a form of gratitude, togetherness and sharing. Barapen is the event of burning stones that will later be used to cook meat as a common meal.
In preparation for the Barapen ceremony, men will dig holes to place hot stones. In the hole, banana leaves will be inserted to cook pork, which is then covered with thick leaves and stones up to 3 levels.
On the other hand, women prepare vegetables, such as kale, ferns, cassava, spinach, papaya, and sweet potatoes.
5. Squeezing is a unique Christmas tradition in Bali
The Island of the Gods is not only full of charm, but is also known for having a high religious tolerance. Although the majority of the population is Hindu, Christmas celebrations are still carried out in a unique way. One of the famous is Ngejot.
In this tradition, the Balinese people provide gifts containing Balinese specialties to their family and neighbors, such as lawar urap and pork satay.
Uniquely, when delivering these gifts, the Balinese will wear traditional clothes and decorate the streets with penjor (bamboo leaves) that symbolize the Anantaboga dragon.
In addition to strengthening the bonds of brotherhood, this tradition is also a symbol of religious harmony in Bali.
6. Penjor Christmas Traditions in Bali
In addition to the Ngejot tradition, there is another Christmas tradition in Bali, namely Penjor. This tradition is inspired by the Galungungan celebration by Hindus. In this celebration, every Christian usually decorates the houses and churches with yellow leaves.
Then, they will sit traditional clothsuch as kebaya, shawl and kamen cloth in white and white when worshiping in the church.
7. Beautiful December Become a Christmas Tradition in Toraja
Festival of Culture and Tourism "Beautiful December" is an annual event organized by the Toraja government. This tradition is a form of gratitude to welcome Christmas and New Year for the Toraja, who are mainly Christians.
This festival has various events, such as culinary exhibitions, regional crafts and traditional craft competitions. The highlight of the festival is the fireworks and the Lettoan procession held on December 26.
Lettoan is a pig parade ritual with cultural symbols representing the three dimensions of human life. The three symbols used are:
Saritatolamban is a ladder that symbolizes prayer and hope for a better life.

The sun symbolizes the source of the light of life.

The flowers symbolize the success of life of the Toraja people.
8. Marbinda of Sumatera Utara
Marbinda is a Christmas tradition that invites local people to collect money together to buy sacrificial animals. This tradition of Marbinda is carried out as a symbol of union and mutual cooperation.
The types of sacrificial animals offered are very diverse, from pigs, cows, to buffaloes. Animal meat will be distributed to all residents who have donated.
9. Bamboo cannon in Flores
The Christmas celebrations in Flores, precisely on the island of East Nusa Tenggara, are quite unique and festive. Because, they have a tradition of lighting bamboo cannons held from Christmas Eve to New Year's Eve.
Another unique tradition in the city of Flores is the competition to make a "Christmas Cabbage" in the church. This event is intended to commemorate the birth of Jesus Christ in a place full of simplicity.
10. Rabo-Rabo in Jakarta
Rabo-Rabo is a tradition of people of Portuguese origin who live in Kampung Tugu. This tradition begins with visiting the nearest church and the houses of other residents as a form of union.
Interestingly, the Rabo-Rabo tradition is accompanied by traditional Keroncong Tugu music and dances performed together. After that, the residents will be sprinkled with colored powder as a form of penance and apology before the new year.
11. Van Vare in Larantuka
Another Christmas tradition in Indonesia that is no less exciting is Van Vare in Larantuka. Every time to commemorate the birth of Jesus Christ, the residents of East Flores will sing Christmas carols with performances of orchestral and choral music.
The songs played have a noble purpose, which is to remind us to always live on the right path. In addition, there is also Santa Claus who distributes gifts to children in the area.
Here are some unique Christmas traditions in Indonesia. It is not only a holiday for Christians, this tradition It is also a time to share joy with loved ones.
To make the Christmas event even more festive, you can use colorful Christmas trees and decorations from www.lacrymosemedia.comsuch as the following.
Shop here
Shop here
Shop here
Shop here