10 Minimalist Shelving Designs Make Your Work Space Tidy
Shelf is a piece of furniture that consists of several partitions and functions to store various items, such as books, documents and other decorations. In addition to iron shelves, there are also unique and aesthetically pleasing models for interior decoration workspace.
Before buying a rack, we need to consider the needs. Quoting from The SpruceThe selection of work rack models should not be expensive, but it is necessary to pay attention to its main function.
So, what does a minimalist shelving model look like for a workspace?
Here are some references to the models of shelves that you can put in your workspace, according to the shape, size, function and color.
1. Hanging shelf
Suspended shelves or floating shelf is a wall shelf that you can install hanging on the wall. The use of hanging shelves is known to be effective because it is practical and does not require a lot of space.
In addition to storing books, you can put small frames and green plants to refresh the workspace, as our recommendations below.
Check it out here
2. Minimalist shelf
Do you like minimalist design? If so, you can decorate your workspace with a minimalist workspace model by choosing monochrome colors, such as black and white.
Check it out here
3. Wooden shelf
Classic wooden shelves can create an elegant impression. You can put it in a corner of the room or right next to your desk so you can easily reach different items.
In addition to that, cleaning the wooden shelves is also quite easy because you only need to clean the ground with a cloth. microfiber half wet Here are the tips for the wooden shelves you can choose.
Check it out here
4. Iron rack Adjustable
The iron shelf model is suitable for storing heavy documents. You see, the iron rack material is much harder, stronger and more durable than the plastic material.
You can choose an iron rack with the system adjustable to make it easier to organize things in the workspace. Here are the tips for iron racks that you can use.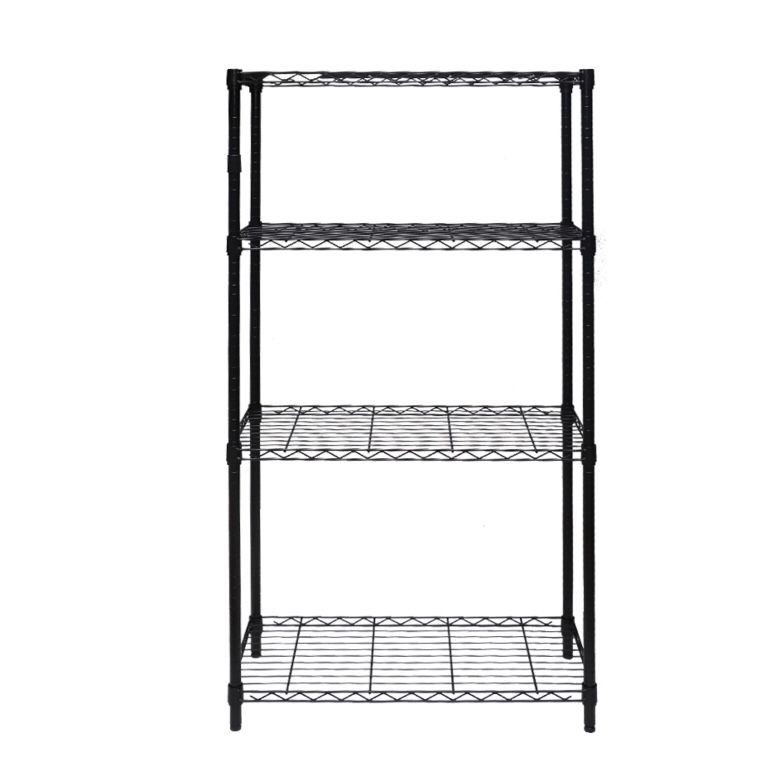 Check it out here
Check it out here
5. Corner Shelf
The corner shelves have several levels that you can set and are made of iron. You can put the plants at the top of the corner. Here are tips for corner shelf models that you can use at home.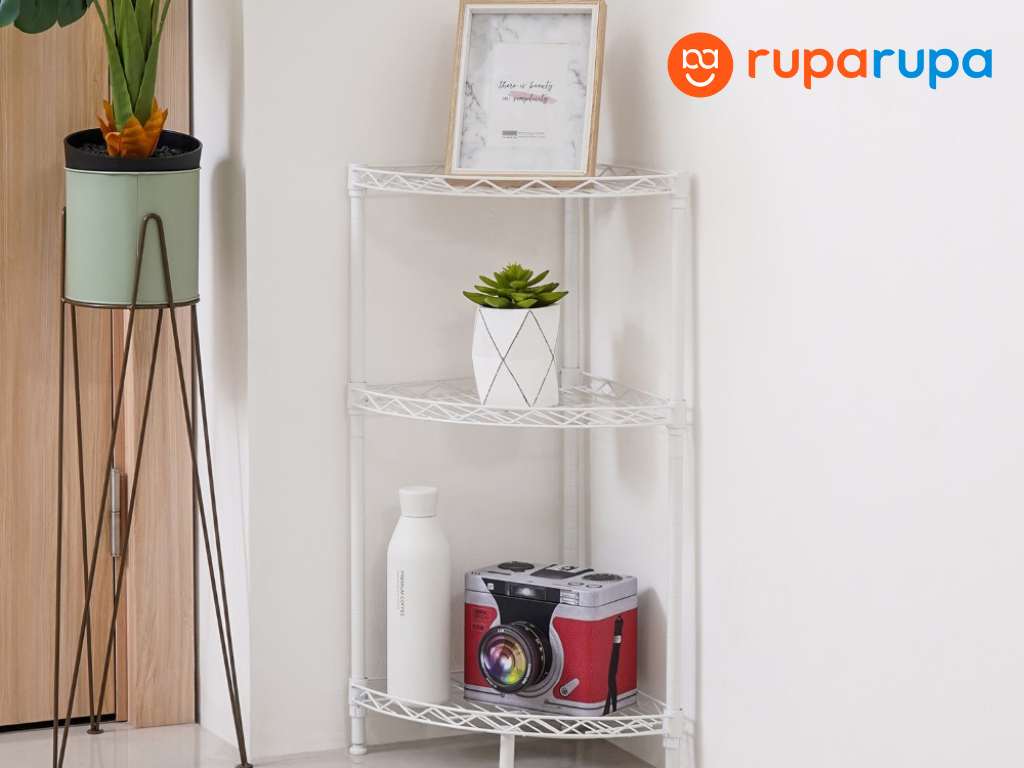 Check it out here
6. Floor shelves
Usually, level shelves are placed in the living room area to put various home decorations. However, you can also use it in your workspace to place various office supplies.
The level worktop model is known to have a light weight, but it can make the decoration of the room more attractive in a moment, like the following.
Check it out here
Check it out here
7. A shelf that integrates with the desk
Using a shelf that integrates with the work table is quite practical. In addition to being functional, this shelf has a minimalist design and natural accents that make the workspace aesthetically pleasing. Here is a recommendation for a bookshelf that blends with a desk that you can choose.
Check it out here
Check it out here
8. Shelves with drawers
If you have enough items in your workspace, you can use shelves with drawers. Usually, the drawer section can be used to store small items. The following are tips for shelves with drawers that are more functional.
Check it out here
Check it out here
9. Stick Level Rack
For work areas with a limited area, you can use this type of level shelf. Thus, you can also organize different office supplies at each level.
Take it easy, this shelf is made of sturdy wood with iron support to hang things.
Check it out here
10. Rack for the Office
Meanwhile, this office equipment rack model is suitable for a workspace measuring 3×3 square meters because it has an area of ​​76.3x29x146 cm.
This shelf is divided into several partitions, so you can organize the equipment according to its type. For example, the collection at the top and the display on the second partition, as the following inspirations.
Check it out here
Here are some models of shelves so that the work space at home is more orderly. You can get many models of these racks through variety.
Find quality rack models
save up to 50% CLICK HERE
shopping site online It also has a wide selection of home appliances and electronics from the famous Kawan Lama Group brands, namely ACE, SELMA, INFORMA, Krisbow, Toys Kingdom, and many more.
Find more interesting articles from Ruparupa only on Google News or click here.